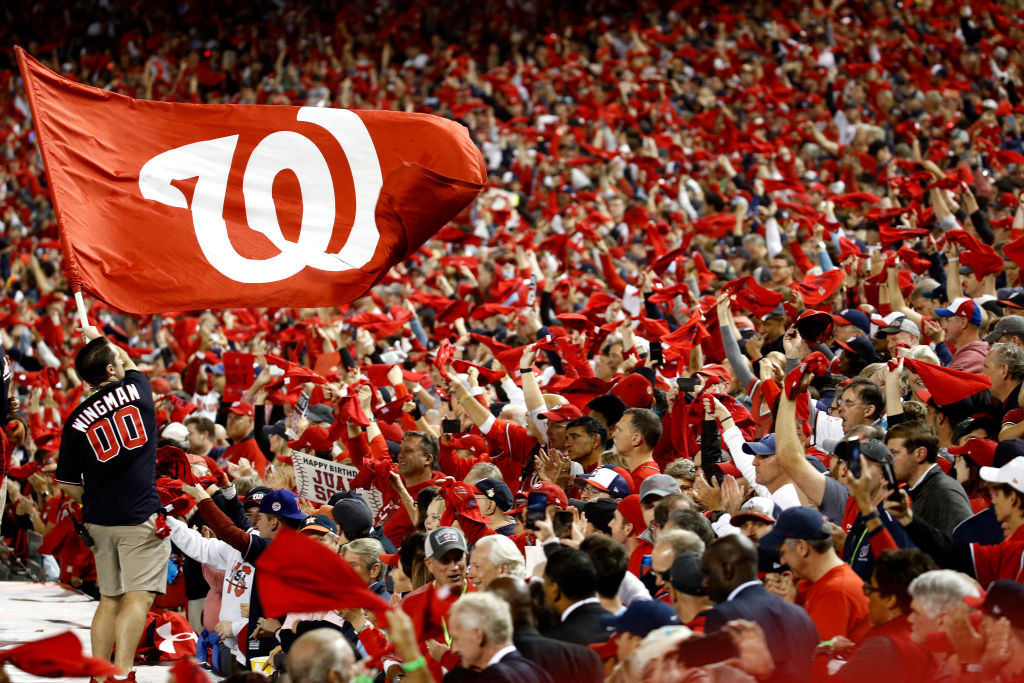 Jump back in time all of one month and make a mental list of the Nationals' top prospects.
You'd start with Cade Cavalli, include Brady House and then try to come up with the names of other kids who may or may not develop into major leaguers some day in the short or long term.
Now consider what that list looks like in the wake of a dramatic (and, yes, controversial) overhaul of the organization that culminated with last week's trade of Juan Soto and Josh Bell to the Padres.
Cavalli and House remain on the list, but not in the top two spots. Those now belong to the likes of C.J. Abrams and Robert Hassell III, two of the six players acquired from San Diego in the blockbuster deal. Right behind them are Elijah Green and Cristhian Vaquero, teenage sensations who were the organization's top amateur draft and international signing additions of 2022. Also include James Wood and Jarlin Susana, two more younger prospects who came over in the trade with the Padres. And then don't forget to keep Cavalli and House, the 2020 and 2021 first-round picks, in the mix as well.
What you now see is a farm system that no longer is dependent on the rise of one or two blue-chip prospects, but has enough depth to account for the inevitable injuries and/or struggles that are bound to occur when trying to turn players right out of high school and college into big league stars.
Whatever you thought of the Soto-Bell trade, you must admit it achieved a primary and much-needed objective for the Nationals: To restock a farm system that had slowly devolved into one of the sport's least talented groups over the last decade.
Were there other ways for Mike Rizzo and his front office to achieve that goal without trading away a generational star like Soto? Sure, they could've drafted and developed a whole lot better in recent years, and then they might not have found themselves in a position where they felt they needed to do something as drastic as trading a 23-year-old slugger who most favorably compares in baseball history to Ted Williams.
But that didn't happen, and what's done is now done. And while it's going to be awfully tough to watch Soto and Bell march into Nationals Park this weekend and help lead their pennant-contending Padres against a local ballclub just trying to avoid 110 losses at this point, it is possible to take a bunch of long steps back, survey the situation from afar and believe the organization has a better chance now to become one of those pennant contenders again in the future.
There's no way every one of these prospects is going to pan out. It just doesn't happen that way. But let's imagine a best-case scenario, just to see what the end result would look like.
We now present to you the 2025 Washington Nationals …
Behind the plate is Keibert Ruiz, who after three full big league seasons has blossomed into one of the best all-around catchers in the sport. Around the infield are House (whose size pushed him to third base as he prepares to make his major league debut as a legit power-hitting threat), Abrams (a dynamic leadoff hitter and athletic shortstop), Luis García (who continues to play flashy ball and is less of a defensive liability at second base than he was at shortstop) and a slugging first baseman who was acquired via free agency at some point along the way.
The outfield features Hassell, now a 23-year-old burgeoning star, with Green, Wood and Vaquero all knocking on the door and preparing to showcase their skills at the highest level.
The rotation is anchored by Mackenzie Gore, now a 26-year-old frontline starter living up to his full potential, and Cavalli, a flame-throwing righty who can be erratic at times but still has electric stuff on any given night. Josiah Gray fits in nicely as a workhorse No. 3 starter who has learned how to limit the home runs that plagued him so much in his early career. And rounding out the rotation are Cole Henry and Jackson Rutledge, two homegrown right-handers who developed enough to become viable big league starters, if not aces.
Closing games is Susana, a 21-year-old with a triple-digit fastball who climbed his way up through the minors in short order, the organization not wanting to waste however many innings it can get out of that electric arm on minor league hitters.
Pure fantasy? Sure. It's never going to actually happen like this. But the Nationals don't necessarily need it to.
If only some of these prospects realize their potential, the organization will be in decent shape. They will need to keep drafting and developing others in the coming years. They'll need to make more astute trades along the way. And a new ownership group will need to wisely spend on free agents who can fill in the gaps or lift an already impressive lineup or rotation over the hump.
In an alternate universe, it never would've had to come to this. Soto would've stayed and eventually re-signed a mammoth contract extension. Better homegrown prospects would've helped keep this team competitive even during some non-playoff seasons. Other free agents would've been signed along the way.
But it's too late for that to happen now. The Nationals made their decision last week and opted to blow the whole thing up and start over, counting on the huge package of prospects they got from San Diego to join the others they were beginning to acquire anyway and rebuild the organization from the ground up.
We won't know how it all works out for some time. But at least now we can see how it might actually get there. Eventually.