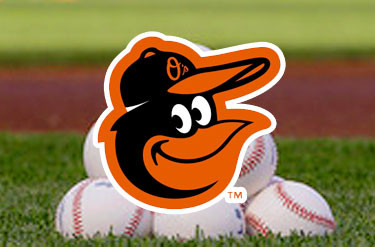 Orioles to auction 2130 and 2131 Maryland license plates in celebration of the 20th anniversary of Ripken's streak
The Orioles today announced that an online charity auction for the 2130 and the 2131 numbered Orioles-themed Maryland license plates will begin on Thursday, August 27, at 12:00 p.m. ET in honor of the 20th anniversary of Cal Ripken Jr.'s record-breaking 2,131st consecutive game streak. Maryland residents who plan on using the winning license plate on a Maryland registered car can visit www.orioles.com/2131 to bid on plates 2130 and 2131. The auction for the two plates will last until the evening of Sunday, September 6, the actual date of Ripken's record-breaking game.
Proceeds from the auctions will benefit the Orioles Charitable Foundation, which has raised nearly $110,000 since the debut of the club's license plate program in 2012. That year, the Orioles, in conjunction with the Maryland MVA, created Orioles-themed, State of Maryland license plates that feature the cartoon bird along with a 4-digit number.
The Orioles will celebrate the 20th anniversary of Ripken's streak on Tuesday, September 1, at the 7:05 p.m. game against the Tampa Bay Rays. Ripken will throw out the ceremonial first pitch as part of a variety of commemorative elements planned at Oriole Park to honor the anniversary. Fans are encouraged to submit their photos from the historic record-breaking game, record-tying game, other Streak Week games or activities, or any photos taken with Ripken on Twitter or Instagram using #My2131.
Fans interested in purchasing tickets for the September 1 game against the Tampa Bay Rays should call 1-888-848-BIRD or visit www.orioles.com/tickets. Additional information is available at www.orioles.com/2131 and atwww.orioles.com/plates.
By accepting you will be accessing a service provided by a third-party external to https://www.masnsports.com/