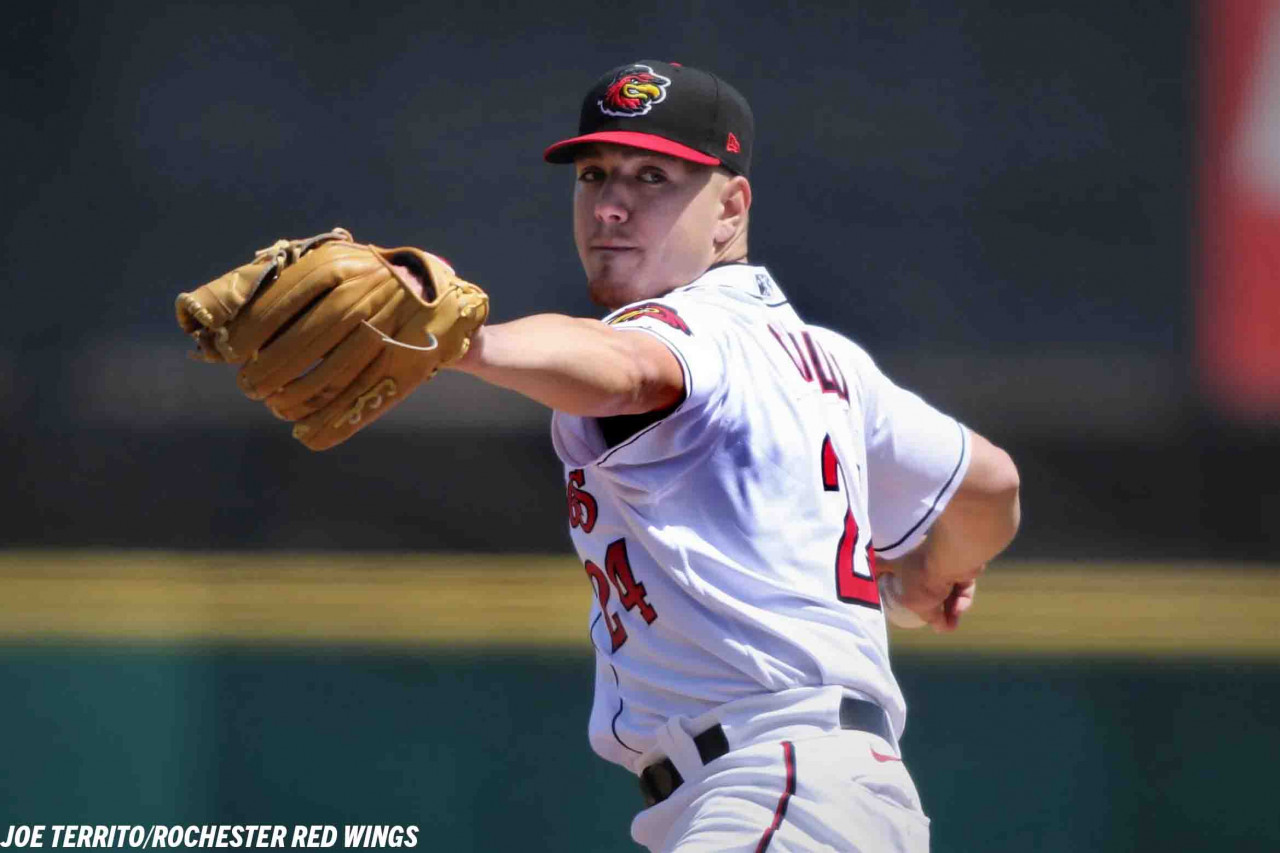 Cade Cavalli's removal from Tuesday night's start for Triple-A Rochester was for precautionary reasons, and the Nationals' top pitching prospect appears to have avoided serious injury.
Cavalli came out of Rochester's game against Omaha in the fourth inning after throwing a pitch and immediately motioning to the dugout. Red Wings manager Matthew LeCroy told Rochester-based reporter Dan Glickman the issue was with a finger on Cavalli's throwing hand.
"He had a little thing on his finger," LeCroy told Glickman. "It wasn't really a blister, it was a little small piece of skin that got pulled off his finger. He wanted to keep going, but we thought it would be best not to. I think we got it at the right time, so I don't think it's going to be an issue."
Cavalli had been dominating for a second straight start, allowing one unearned run while striking out six through 3 2/3 innings. This after he carried a perfect game into the sixth inning of his previous start. Over his last seven starts, the 2020 first round pick sports a 2.15 ERA, 0.850 WHIP and 43 strikeouts in 37 2/3 innings.
Cavalli, along with Single-A Wilmington infielder Darren Baker, was selected to represent the Nationals in Saturday's All-Star Futures Game at Dodger Stadium. His status for that exhibition is unclear at this point.