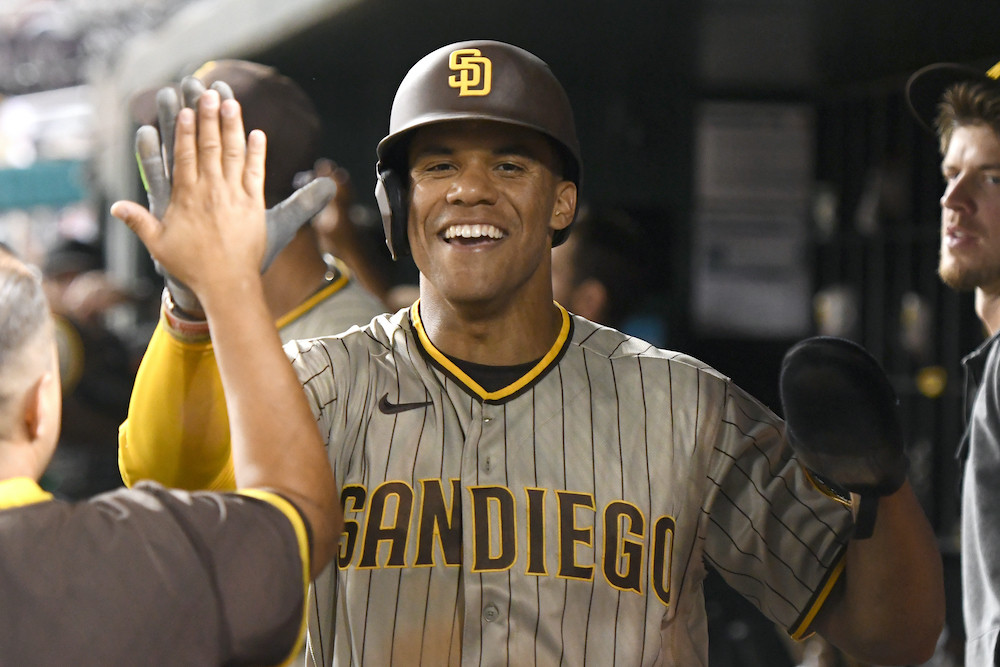 First came the video tribute, with plenty of highlights of Juan Soto and Josh Bell in Nationals uniforms, plus a taped message from Soto himself to D.C. fans, prompting a big round of applause. Then came the announcement of the Padres' starting lineup, featuring Soto batting second and Bell batting fourth, each of them receiving more applause.
Then came the top of the first, with Soto stepping to the plate to a standing ovation, taking off his helmet and saluting the crowd. Two batters later, Bell got the same treatment and responded in kind.
It all made for a heartfelt reunion of former players returning to South Capitol Street, even if they were traded away only 10 days ago. And then ultimately yet another frustrating night of baseball for the Nationals and their fans, who watched as Soto, Bell and the Padres beat them 10-5 in a game that only looked somewhat close because of a bottom-of-the-ninth rally.
"You never realize it until you're there," Soto said of the emotions he felt throughout the game. "When I stepped to the plate and saw all my teammates and everybody's clapping, it was a pretty cool moment."
Emotional as they both were to leave the Nats at the trade deadline, the two sluggers were equally excited to join a San Diego club in the thick of a pennant race. Soto went so far as to verbalize that before the game, saying: "When you're on a winning team, the level of your game just goes higher and higher."