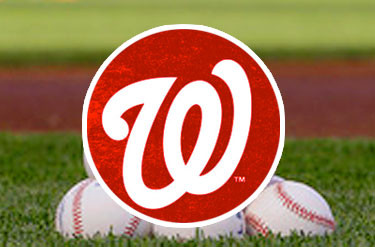 Kershaw probably won't pitch on short rest, but Dodgers skipper Roberts says there are "no absolutes"
Dodgers lefty Clayton Kershaw went through his usual post-start workout Saturday at Nationals Park with no problems, but that doesn't increase the chances Kershaw will pitch on short rest in Game 4 of the National League Division Series in Los Angeles.
"I just don't see it happening,'' Dodgers manager Dave Roberts said Saturday after Game 2 was postponed until Sunday afternoon at 1:08 p.m.
Of course, situations can change, especially if the Dodgers are down to the Nationals 2-1 in the best-of-five series. Roberts left the door open for Kershaw to return on short rest.
"There are no absolutes,'' Robert said. "Circumstances change.''
Roberts said there are no issues with Kershaw's back. A herniated disc put Kershaw on the disabled list from July until September. He threw 101 pitches in five innings in Game 1, his worst efficiency since throwing 106 pitches against the Cubs in Wrigley Field in September 2014.
The Dodgers are starting lefty Julio Urias in Game 4, making him the first 20-year-old postseason starter since Kansas City's Bret Saberhagen started an American League Championship Series game against Detroit in 1984.
Urias had a 3.39 ERA in 18 appearances, including 15 starts, for the Dodgers this season.
"This is the biggest moment of his major league career, but he has the temperament to handle it,'' Roberts said. "He has a good mound presence. He attacks and has a lot of different ways to get hitters out. We have confidence in him.''
Kenta Maeda, 28, will pitch Game 3 for the Dodgers. Maeda was 16-11 with a 3.48 ERA and a better than 3-to-1 strikeout-to-walk ratio in his first season as a Dodger.
"He's probably 165 lbs. dripping wet, but he's a competitor,'' Roberts said. "He's made adjustments well. I've asked him how he likes American baseball and he gets a big smile on his face.''
Saturday's rainout means there will be no travel day - and that the Dodgers relievers, whose 3.55 ERA was the lowest in the National League, will not have rest.
No problem, Roberts said.
"They've pitched three days in a row before,'' Roberts said. "If I have a chance to win a game, I'll be aggressive and use them. Obviously, every win in the postseason is important. And, getting the ball to (closer) Kenley (Jansen) at the back end for four or five outs, I'd rather err on the side of being more aggressive.''
Jansen, with a fastball in the high 90s, recorded the final five outs for the Dodgers in the 4-3 Game 1 victory.
Rich Hill, who had a 1.83 ERA in six starts for the Dodgers after a trade from Oakland, will pitch Game 2 at Nationals Park. Roberts said pitching Hill on short rest is not an option.
But with Kershaw, who has won three NL Cy Youngs and four NL ERA titles, it's a different story.
By accepting you will be accessing a service provided by a third-party external to https://www.masnsports.com/