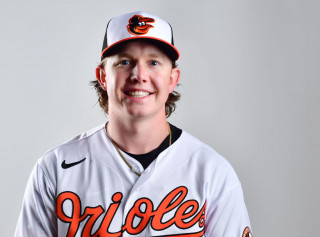 A couple of quick thoughts as the Orioles hit the home stretch of spring training. They have seven spring games remaining over the next seven days and this time next week the spring games will be over.
I have no stats to compare this to past years, but the O's spring roster for their game versus Philadelphia on Monday was at 51 with 36 from the 40-man and 15 non-roster invitees still officially on the camp roster. That seems like a lot on the roster this late in camp. The Orioles last made spring roster cuts last Tuesday after their game in Bradenton versus the Pirates. (And they did make some cuts late Monday afternoon).
It is interesting that this late in camp, three young prospects, there via non-roster invites, are all still officially on the roster and I speak of Jordan Westburg, Colton Cowser and Heston Kjerstad.
All have been impressive in this camp and all three could impact the O's roster during the 2023 season. None is likely to be there on Opening Day but the fact the club has kept them around so long I think shows us how they feel about this group of three and that they realize all three could be back later in the year.
Kjerstad has been hitting the entire camp. On Feb. 25, in the first spring game, he homered twice at Ed Smith Stadium just missing a third homer. He went 3-for-3 and now he is 4-for-9 with a homer his last three games. He just keeps hitting the ball hard and with authority.