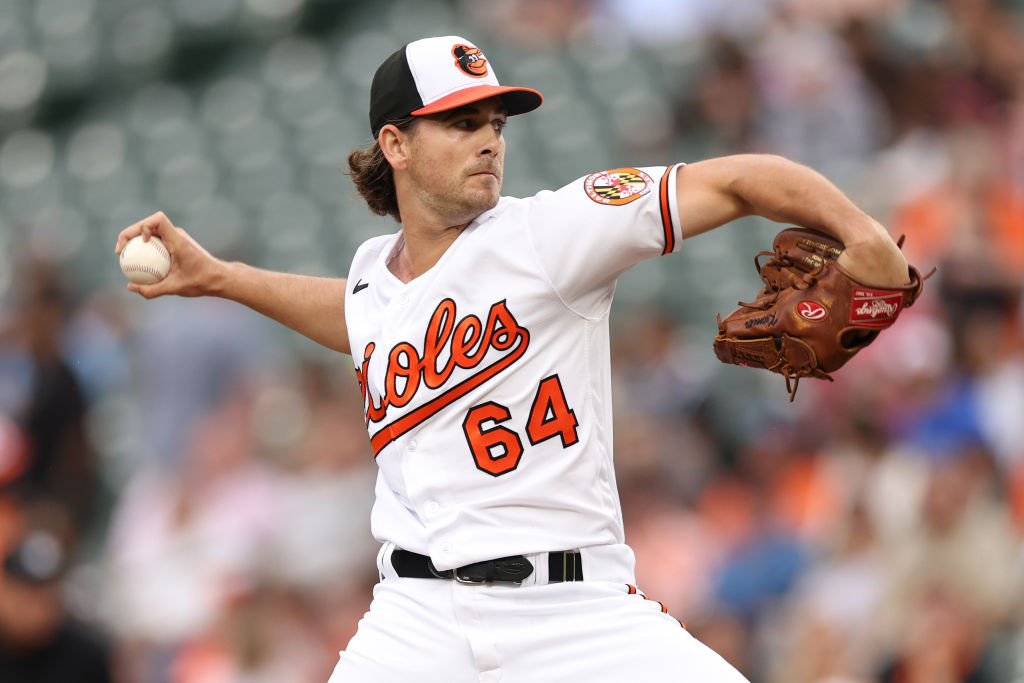 After their worst loss of the year by margin - falling by 10 runs to Texas - the Orioles host the Rangers this afternoon looking to bounce back from Friday's 12-2 defeat. The previous biggest loss margin of the year was by 6-0 on May 3 at Kansas City. 
Through the season's first 50 games, the Orioles had played an MLB-high 46 games decided by four runs or fewer. Last night was a rare blowout game they were involved in and they were on the wrong end as Texas scored eight runs in the fourth off right-hander Grayson Rodriguez, who was optioned back to Triple-A Norfolk after the game.
When the Orioles took two of three from Texas early last month on the road, they allowed just seven runs and 17 hits in three games. But a Rangers club that began the weekend leading MLB by scoring 6.33 runs per game, hit three homers and had 13 hits in last night's win. 
And now that runs per game average for the Rangers is up to 6.44 and they have scored 322 runs for the year. The Rangers have scored 10+ in an MLB-leading 13 games and have scored 5+ runs in an inning 15 times. They rank second in the majors with four or more runs scored in 36 games.
Texas leads MLB with 144 runs in May, along with a .286 BA and .812 OPS. The 322 runs scored are the most over the first 50 games of a season in franchise history, and is tied for 18th-most runs in a team's first 50 games of a season since 1901. The Rangers' season-best +122 run differential is tops in MLB.