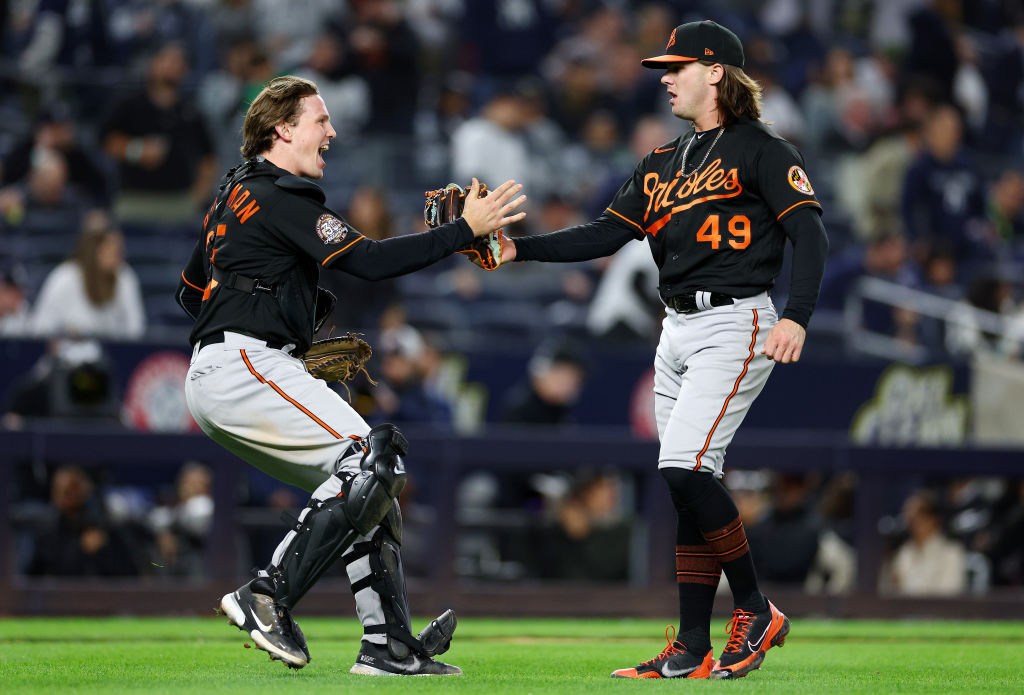 He wasn't named the American League Rookie of the Year last night. The Orioles' Adley Rutschman finished second to Seattle's Julio Rodriguez. But there is no shame in that, and it doesn't diminish from the strong rookie year he had or what is expected for his future.
And that is simply, greatness, so the expectations, as always for Rutschman, are high. He could be the face of this franchise for many years to come.
Rutschman did get one first-place vote and Rodriguez got 29 of 30 to easily win with 148 points to 68 for Rutschman and 44 for Cleveland's Steven Kwan, once an Oregon State teammate of Adley.
Rutschman, over 113 games, batted .254/.362/.445/.807 with 70 runs, 35 doubles, one triple, 13 homers and 42 RBIs. After his call to the majors on May 21, the Orioles went 67-55. He produced 18 Defensive Runs Saved, which was second among MLB catchers and tied for eighth in the majors.
Among FanGraphs.com's Wins Above Replacement, Rutschman produced 5.3 WAR and so did Rodriguez with Kwan at 4.4. In the baseball-reference WAR version, Rodriguez produced 6.2 with Kwan at 5.5 and Rutschman 5.2. But Rutschman's projected WAR over 162 games was 7.5.