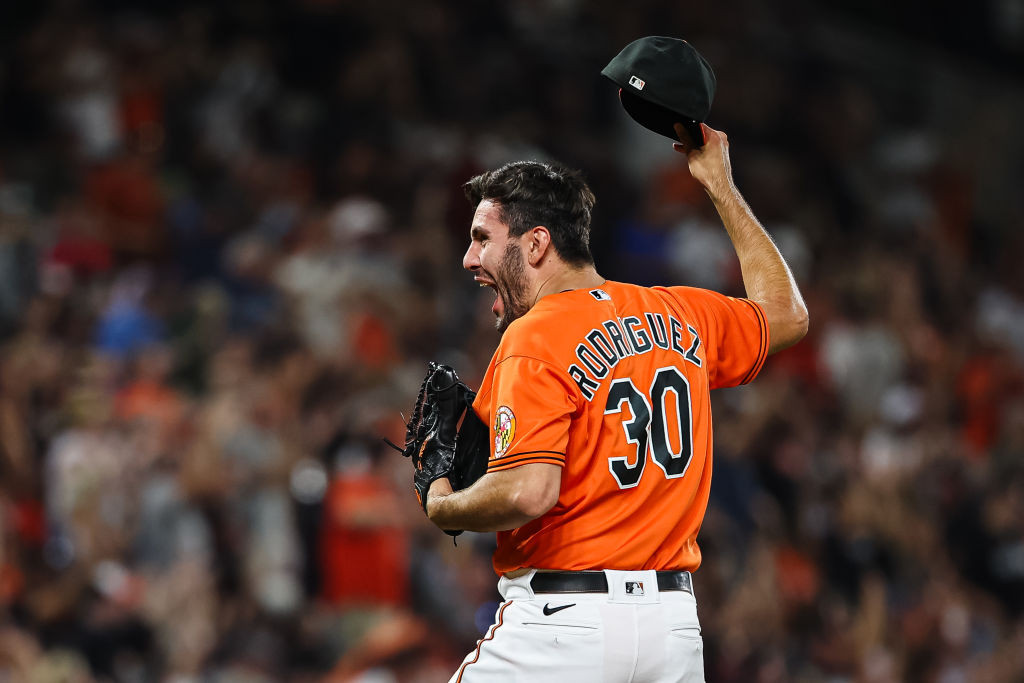 When I asked manager Brandon Hyde before last night's game how his clubhouse was holding up after four straight losses and two straight to Tampa Bay, he basically said he didn't sense any difference. His team was ready for a big game Saturday night after losing by 4-3 and 7-1 to a Rays team that was red-hot and had now tied the Orioles for the lead in the American League East.
"I just think they're disappointed, but they're going to bounce back, ready to play tonight," Hyde said. "I haven't sensed anything. You can hear them interacting well. We had a good hitters meeting a while ago, but we do every day. So, I think they're ready to go."
They were indeed ready to go.
After scoring six runs the previous four games, they scored six runs in four innings. Off Tyler Glasnow, a pitcher with a 3.15 ERA for the year. Glasnow was 2.53 in 10 second-half starts. 
The Rays entered Saturday's game having allowed four or fewer earned runs in 11 consecutive games, their longest streak since a club-record 19-game run from Sept. 16, 2021 to April 10, 2022. Tampa Bay's pitching staff has posted an AL-best 2.79 ERA in that span.