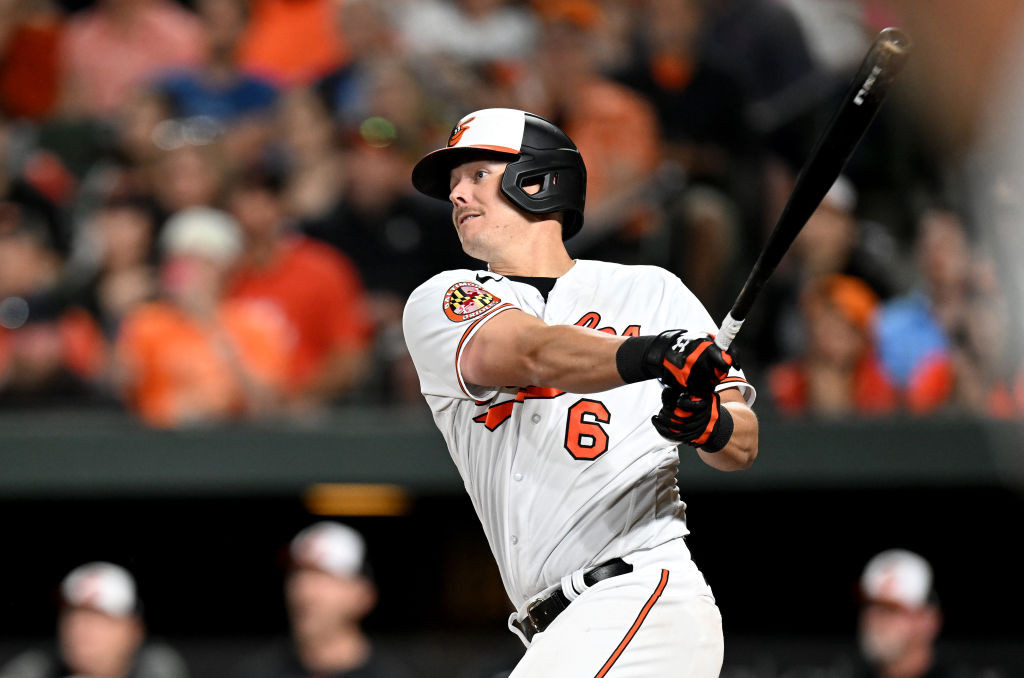 To consider how special Ryan Mountcastle's performance was last night as he tied a team record driving in nine runs, consider just how rare that was. Since moving to Baltimore in 1954, the Orioles have played more than 10,800 games. Just three times has a player driven in nine runs.
Just three times has a player driven in exactly eight (Cal Ripken Jr., Chris Hoiles and Frank Robinson) and just 15 times has a player knocked in seven runs in a game. Jim Gentile hit two grand slams in producing the first-ever O's nine-RBI game at Minnesota on May 9, 1961. Then Eddie Murray hit a slam in driving in nine at the California Angels on Aug. 26, 1985.
Last night, Mountcastle drove a sac fly to center in the first and tied the game 2-2 with his RBI single to center in the third. His three-run homer in the fifth cut the O's deficit to 7-6. His grand slam in the seventh added to a Baltimore lead, making it a 12-7 edge. A 3-for-4 night with two homers and nine RBIs.
"What Mounty did last night, that was incredibly special," manager Brandon Hyde said this afternoon. "I don't know if I have ever seen anyone have that many RBIs. Been asked a few times and I can't remember. Just a huge game, offensively.
"Love watching some national stuff today and people around the country get to see him because of the highlights. He's turning into a really, really good hitter and showing the power he has. I love the base hit up the middle with two outs early in the game. Being able to stay on a ball like that and it shows the barrel control he has."