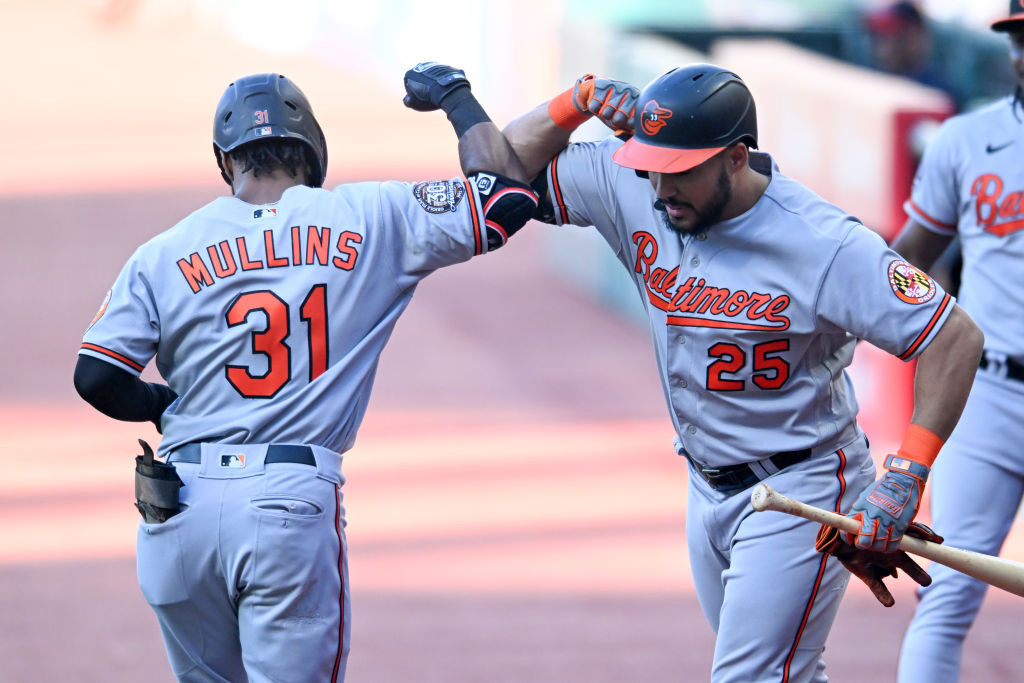 Their regular season is now down to single digits – nine games remaining over the next nine days – as the Orioles return to Fenway Park tonight for Game 2 of a four-game series and seven-game road trip.
The trip got off to a great start last night, even though they had to put up with a 100-minute rain delay. The O's mashed five homers in beating Boston 14-8. They never trailed in the game and took a 4-0 lead in the second. But Boston pulled within 6-5 in the fourth inning. The O's then pulled away, scoring seven runs their next three at-bats. They scored in seven of their nine at-bats during the night.
The Orioles are now 6-0 when hitting five homers this year:
* Aug. 5 vs. Minnesota, win 5-3
* June 7 vs. Cubs, win 9-3
* June 27 at Seattle, win 9-2
* Aug. 19 vs. Boston, win 15-10
* Sept. 3 vs. Oakland, win 8-1
* Sept. 26 at Boston, win 14-8
Anthony Santander, who recently went through a stretch of 13 straight games without a homer or RBI, now has hit two homers in two of the last three games. He has 31 on the year, four over the past three games and 10 in his last 29 contests.