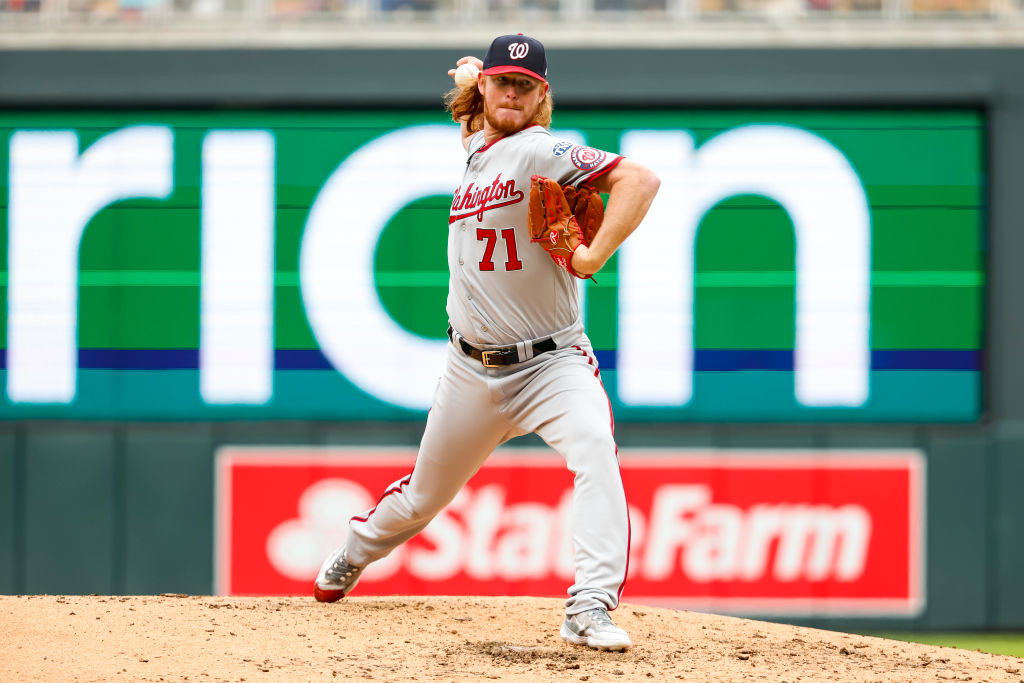 CINCINNATI – The Nationals added another reliever to the injured list today, placing Mason Thompson on the 15-day IL with a left knee contusion that appears to have prevented the right-hander from pitching most of the week.
Thompson hadn't appeared in a game since Monday, when he tossed a scoreless eighth on all of five pitches, helping lead the Nats to a 5-3 win over the Brewers. Despite the team being in several close games since then, manager Davey Martinez did not call upon his top setup man.
Martinez revealed Thompson recently hurt himself after falling, though he did not offer any more specifics than that.
"I don't know how he fell, but he said he fell and he's been dealing with it for a few days," Martinez told reporters before today's game against the Reds. "Hopefully it will go away. He had an MRI that showed he had a contusion. So we're going to make sure we take care of him and get him ready to go again."
Though it has been five days since Thompson last pitched, IL moves can only be backdated three days. So he officially goes on the IL on Aug. 2 and will eligible to return Aug. 17.