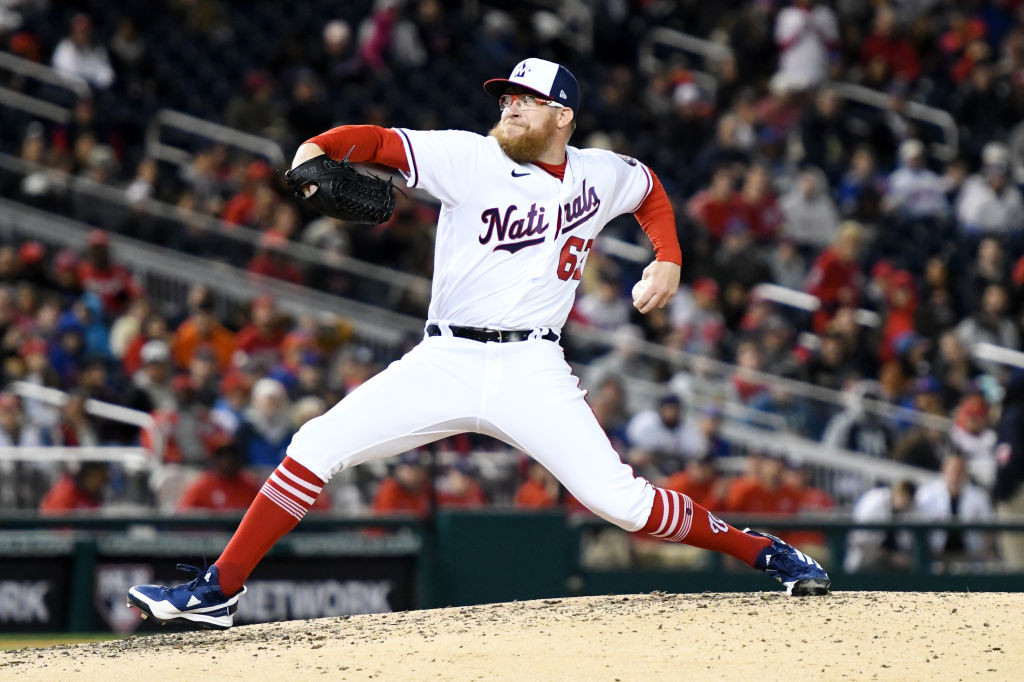 Sean Doolittle is making a significant step in his recovery from an elbow procedure done last year.
Rehabbing at the Nationals' facility in West Palm Beach, Doolittle will start throwing on back-to-back days, the next benchmark he's been working toward for a while.
"Sean Doolittle is gonna go back-to-back days now," manager Davey Martinez said during his pregame media session. "Once he does that, then we'll reassess and go from there."
The veteran left-hander was limited to just 5 ⅓ innings in six games with the Nationals last year before being shut down with an elbow injury. After trying to just rest it, Doolittle decided to undergo a similar but less invasive procedure as Tommy John surgery with the hope that he would recover faster and be able to pitch this season.
He reported to spring training healthy on a minor league deal, but was ultimately shut down out of precaution of ramping up too fast. If Doolittle feels good after throwing back-to-back games, the Nationals could start looking to get him into game action.