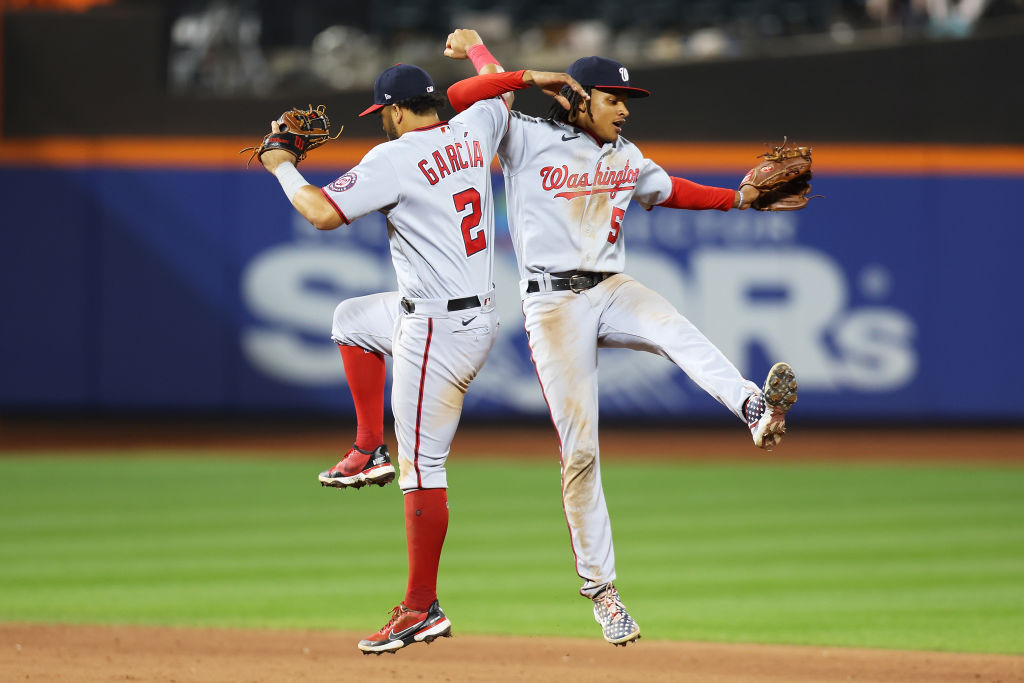 The Nationals went into the season touting much-improved defensive play, insisting that would help make their pitching staff better. Sixteen games into the 162-game marathon, there appears to be some truth to that line of thinking.
Though they've still made their share of mistakes in the field, including 12 errors (tied for most in the majors) and several fly balls lost in the sun, the Nats have played a much crisper brand of baseball. The eye test says that, but so do some actual defensive metrics.
FanGraphs' all-encompassing defensive rating has the Nationals right in the middle of the pack, ranked 15th out of 30 major league clubs. They rank 17th with minus-1 Defensive Runs Saved. They rank 16th in Defensive Efficiency, converting 69.1 percent of all batted balls into outs.
By those measurements, the Nats are an average defensive team. Which may not sound like much, until you remember they were one of, if not the worst defensive teams in baseball last year.
The biggest improvement has come in the infield. Their worst position is shortstop, with zero DRS (CJ Abrams' three Opening Day errors didn't help there). Their best position is third base, with 3 DRS thanks to Jeimer Candelario's smooth play through the season's first 16 games.