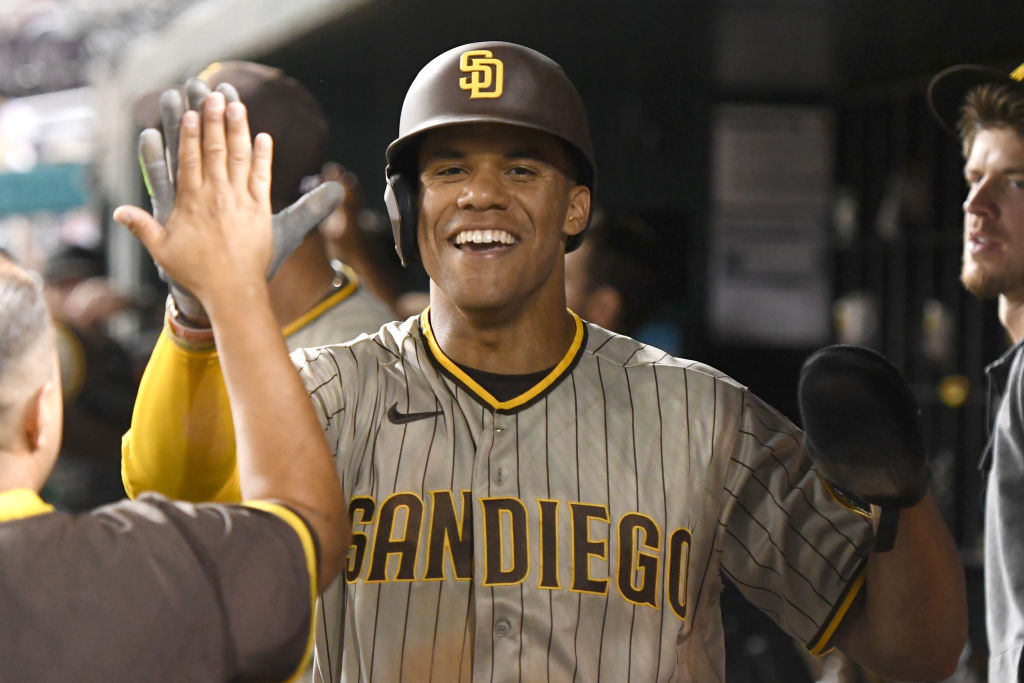 When he stepped to the plate at Nationals Park nine months ago for the first time as a member of the Padres, Juan Soto was greeted with a sustained standing ovation from the crowd.
Anecdotally, it felt like the loudest and warmest ovation any former Nationals player has received in his return with another team. Louder than the ovation for Max Scherzer as a Met. Louder than the ovation for Trea Turner as a Dodger. Certainly friendlier than the reaction for Bryce Harper.
That moment stuck with Soto, who only 10 days earlier had been traded to San Diego along with Josh Bell for six players in a deal that altered both franchises.
"It means a lot," the 24-year-old slugger said today. "It means I did a good job over here. It feels great to hear those cheers for you. That means they're really proud of the championship that we bring back."
Soto will forever be remembered for playing a major role in delivering Washington its first World Series title in 95 years. Scherzer, Turner, Anthony Rendon, Stephen Strasburg and countless others were vital to the cause as well, but Soto for some reason stands out from the rest, perhaps because he had only just turned 21 during the series but performed like a seasoned superstar.