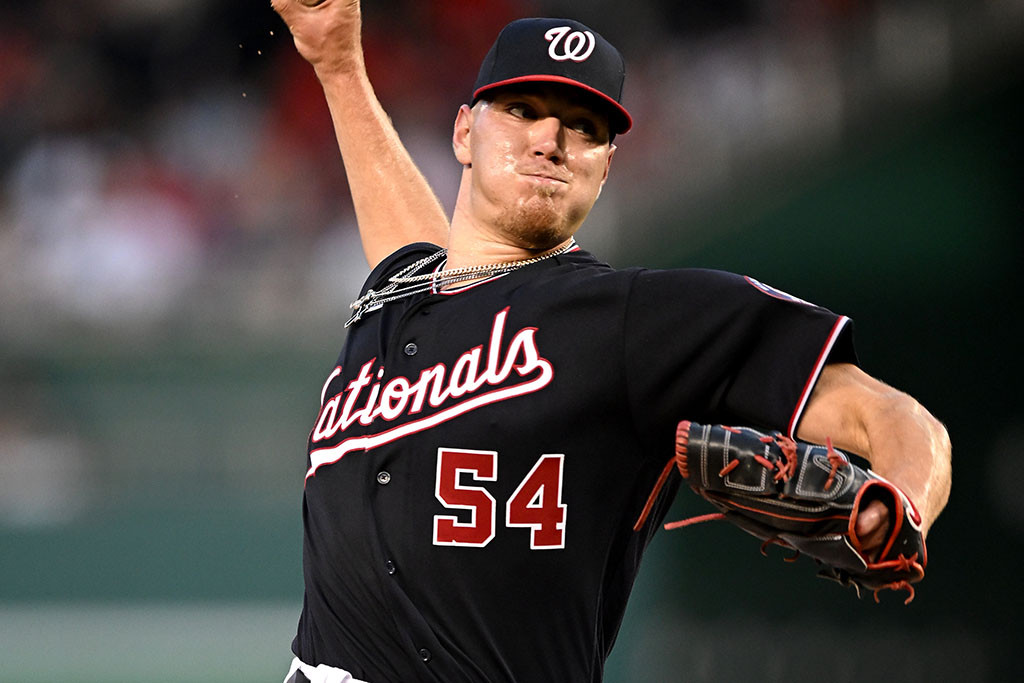 WEST PALM BEACH, Fla. – While Wednesday's news about Stephen Strasburg – he's been shut down again after experiencing another setback in his latest attempt to return from thoracic outlet surgery – proved to be the biggest headline on Day 1 of Nationals spring training, truthfully, the bigger story was the presence of three other pitchers stationed along one wall of the home clubhouse.
Much as they hope Strasburg can still have a positive impact for this club, the Nats already have transitioned to building the next generation of their rotation on the broad shoulders of three young starters: MacKenzie Gore, Cade Cavalli and Josiah Gray.
Strasburg may not be healthy at the moment, but those other three guys are. And that probably has more significance to the franchise's long-term well-being than anything.
"Starting pitching is very important if you want to compete in the big leagues and have a good team," Gore said. "The starters need to … good teams have good starting pitching. There's a responsibility that we have a job to do. I think that's probably the best way to put it."
There's a responsibility, and there's also a certain amount of pressure on Gore, Cavalli and Gray to live up to their billing. The Nationals' chances of kicking their rebuild into serious gear rest in large part on the development of those three into frontline, big-league starters.