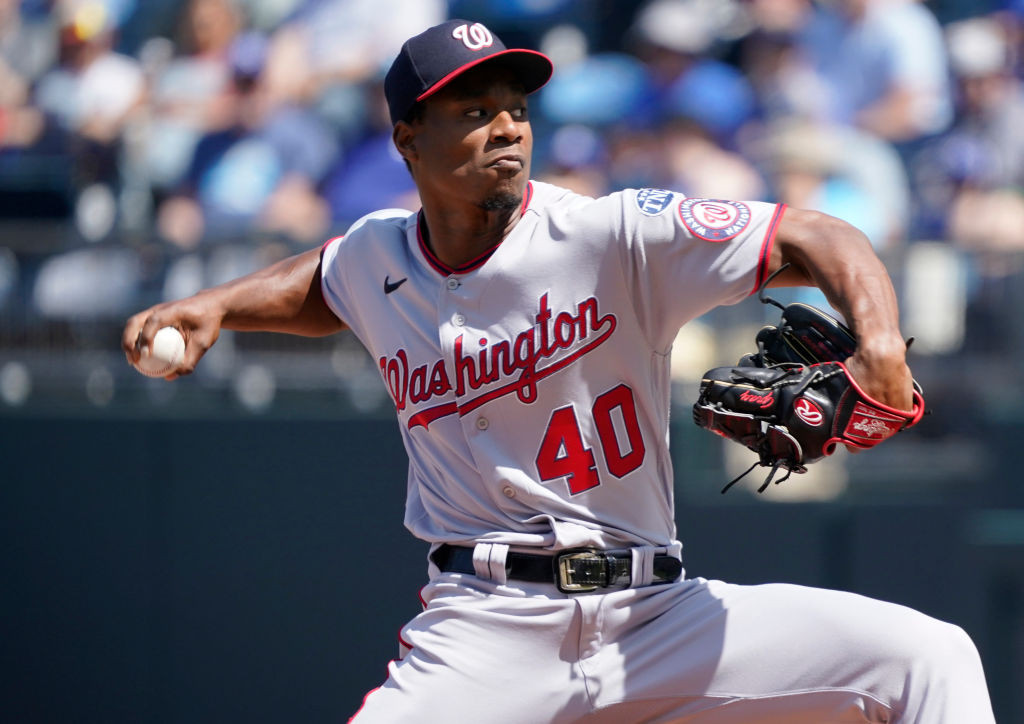 KANSAS CITY, Mo. – What is it about the sixth inning at Kauffman Stadium that brings out the best in the Nationals lineup?
Maybe the guys just need to spend five innings at the plate getting comfortable with their surroundings, since they've hardly ever played in this ballpark. Maybe it's a reflection of the Royals pitching staff, with fading starters unable to get through an opposing lineup a third time and middle relievers unable to clean up the mess. Maybe it's just sheer baseball coincidence and not an actual sign of anything.
Whatever the reason, the Nationals are happy to accept the results. Because for the second time in 24 hours they flipped a switch in the sixth, scored a bunch of runs and emerged victorious at the end of the day, this time by a count of 4-2 over Kansas City.
"Hey, it's been good," said manager Davey Martinez, whose team is now 18-16 since April 20, the fourth-best mark in the National League during that span. "We've been battling, and the at-bats got good again. We're starting to get the ball up a little bit, and staying in the middle of the field."
This rally wasn't quite as dramatic as Friday night's top-of-the-sixth explosion, when the Nats scored eight runs and saw Luis García become the first player in club history to record two doubles in the same inning. But it was plenty impressive in its own right.