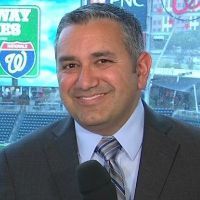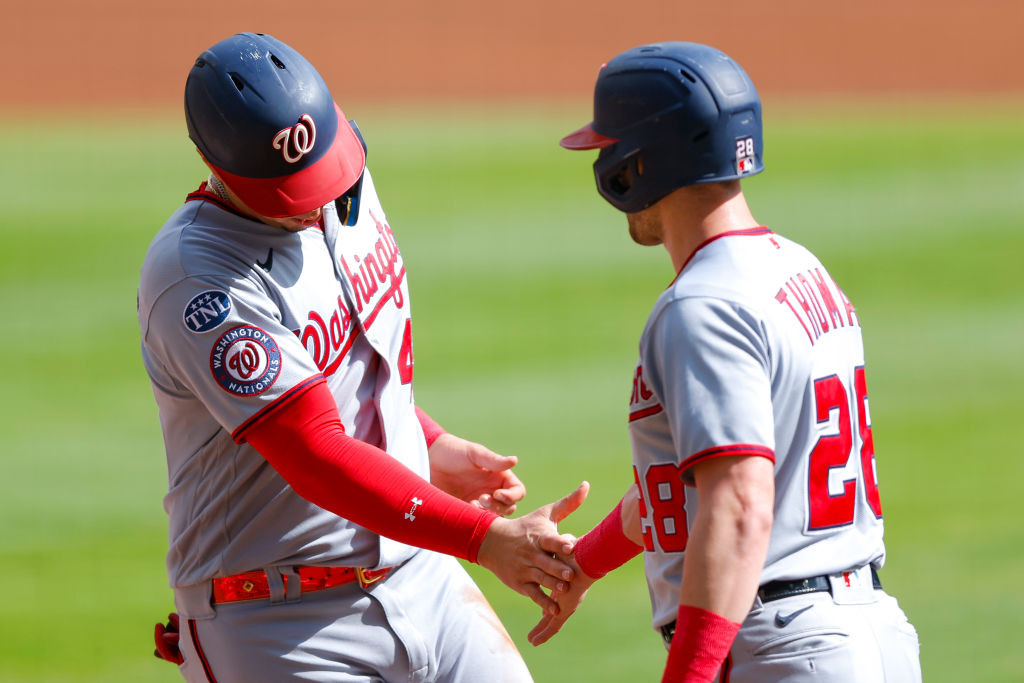 ATLANTA – The 2023 Nationals didn't have many defining characteristics, but here are two that stood out: 1) They were excellent at scoring runs in the first inning, and 2) They always battled through the ninth inning (and sometimes beyond).
That combo was on full display during today's finale. The Nats jumped out to a quick lead, gave it back, then rallied late to re-take the lead and ultimately escape town with an uplifting, 10-9 victory over the Braves in Game 162.
Some of the least experienced players on the roster made it happen. Trailing by a run entering the ninth, rookie catcher Drew Millas drew a bases-loaded walk off Atlanta's Michael Tonkin to tie the game. Moments later, rookie center fielder Jacob Young drilled a two-run single to not only give his team the lead, but give closer Kyle Finnegan a little bit of cushion for the bottom of the ninth.
"When those moments come as a young guy, you try to do your best and help your team," said Young, who was playing his 33rd big league game. "They're new situations for most of us. To experience those for the first time, you hopefully get used to them for the future."
And when Finnegan finished it off (in spite of a solo Marcell Ozuna homer and a subsequent Michael Harris II double), he secured his 28th save and the Nationals' 71st victory, a 16-game improvement from the previous season that hasn't been lost on the players, management or fans.