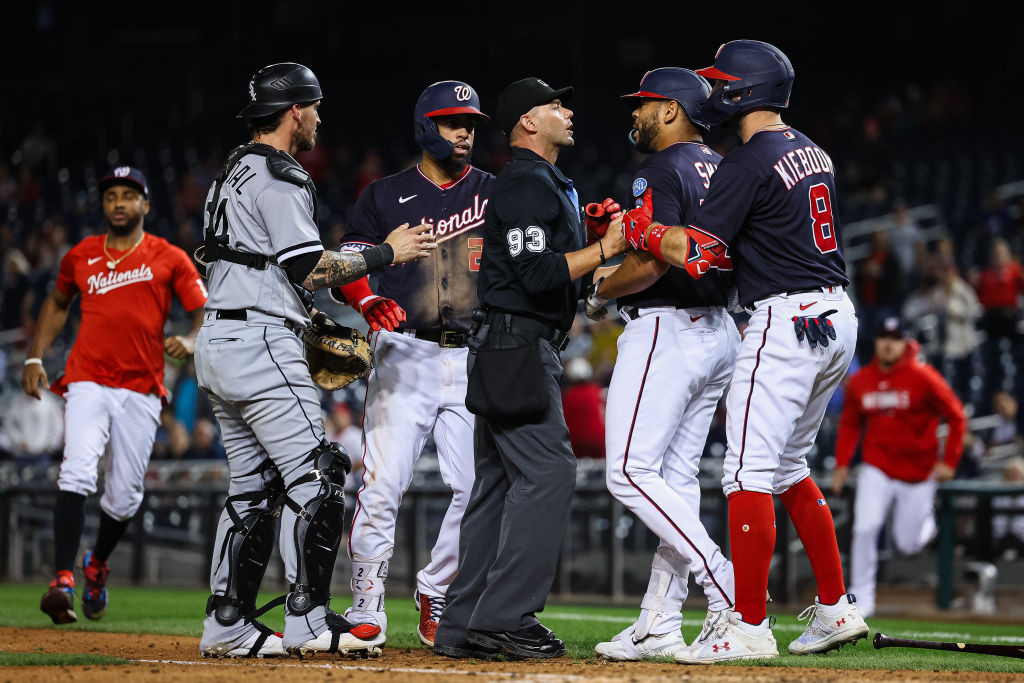 The Nationals were looking to build off their dramatic win Sunday in Milwaukee and start their final homestand of the season on a strong note. In fact, manager Davey Martinez has mentioned multiple times over the last week the importance of his team finishing the regular season strong heading into the offseason.
Obviously, wins would be nice, but that also includes clean baseball all around.
While welcoming the White Sox, who are the last sub-.500 team they will face this season, to town for three matchups, the Nats did not get off to a good start to these last seven games to be played on South Capitol Street in the 2023 campaign.
The Nats dropped tonight's opener to the White Sox 6-1 as Mike Clevinger pitched a complete game against the home squad in front of an announced crowd of 20,977 at Nationals Park, with some ugly scenes along the way.
The ugliest from both sides came when benches and bullpens cleared in the bottom of the ninth inning.