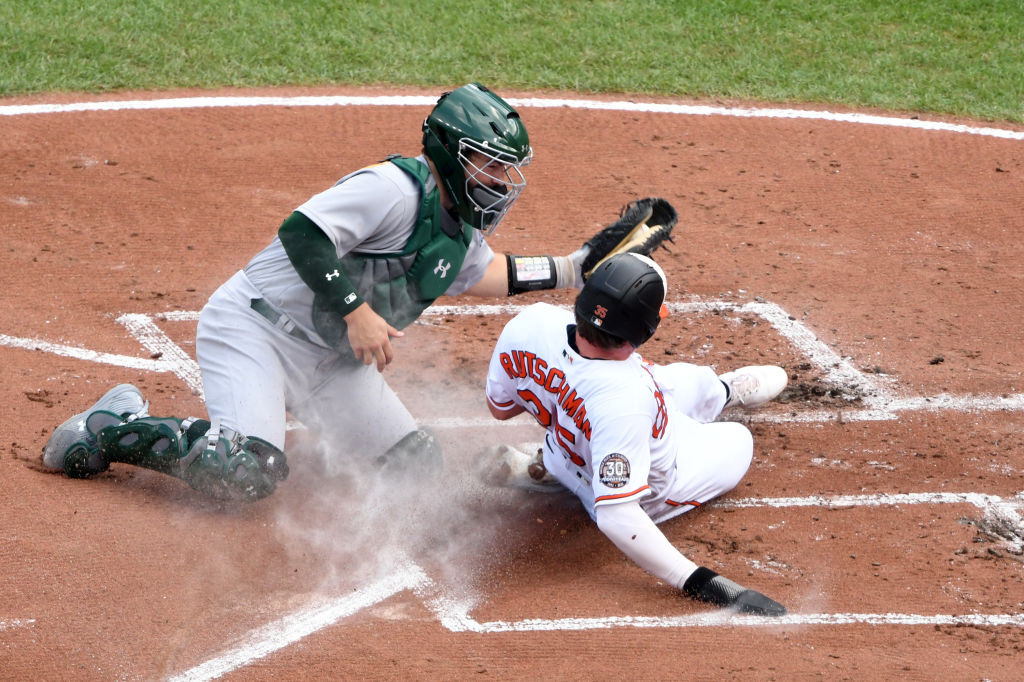 The writing seemed to appear on the wall early today. Not the one in left field that robs home runs. The proverbial wall with clues to the game's outcome.
Gunnar Henderson registered the first two outs by charging a bunt and throwing across his body, and diving to his left to corral a ground ball. Two batters, two more reasons to believe that Henderson is going to be special.
That part was accurate.
The Orioles immediately staged a rally in the bottom of the first inning but failed to score. And they failed to take a lead today or complete the series sweep against a team with the worst record in the American League.
Don't always trust the wall.