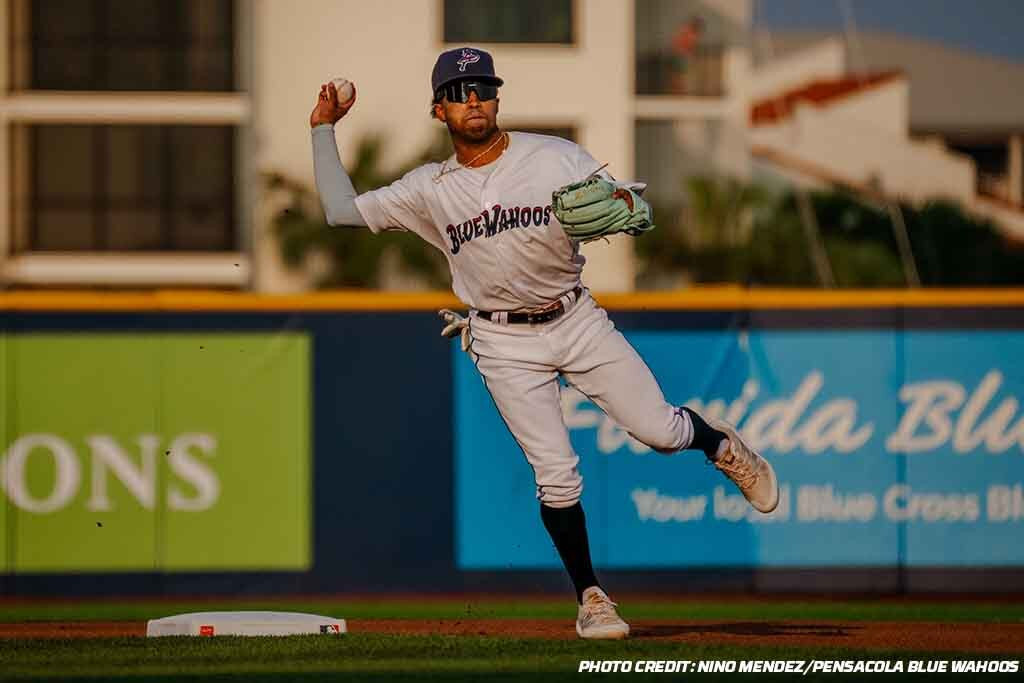 Spend a few minutes listening to Nasim Nuñez talk over the phone, and you quickly realize the Nationals' Rule 5 Draft pick doesn't fit nicely into a traditional ballplayer persona.
He's 23 years old, born in the Bronx but raised outside Atlanta, touted as an elite defensive shortstop and baserunner who hasn't shown a consistent ability to hit as a professional but has shown the plate discipline of a far more experienced and accomplished hitter. Oh, and he was MVP of this summer's All-Star Futures Game.
He's clearly confident in himself, but he's trying not to get too worked up about the opportunity the Nationals have suddenly presented him: To spend the entire 2024 season in the majors after producing an admittedly weak .627 OPS this year for the Marlins' Double-A affiliate.
"It was bittersweet," Nuñez said of learning the Nats had taken him in Wednesday's Rule 5 Draft. "Coming up through the Marlins organization, I created so many bonds with my teammates, the coaches and even the medical staff and everybody else that was there. So it was kind of a wave of emotions, of not wanting to leave but knowing there's an opportunity out there for me to pursue my dreams."
This is not a player who should be big-league-ready, at least not as a hitter. But the Nationals were willing to take a shot at Nuñez, rated by one entity as Miami's No. 6 prospect, believing they can use him enough off the bench as a pinch-runner and defensive replacement to justify keeping him on the roster all season.