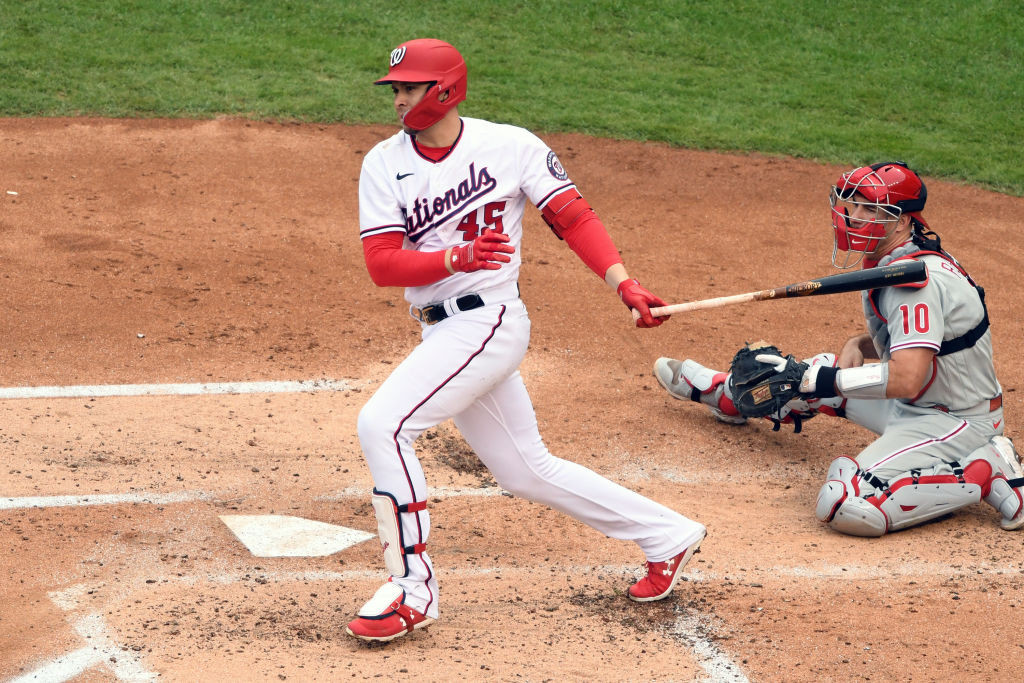 Joey Meneses took the Nationals and the major leagues by storm over the season's final two months last year. The 30-year-old rookie had spent 10 years in the minors, Mexican and Japanese professional leagues before having his contract selected by the Nationals and making his major league debut on Aug. 2 against the Mets.
Not many people knew who Meneses was when he was introduced as the starting first baseman batting sixth that night at Nationals Park. Most fans were still lamenting over the trade that sent Juan Soto and Josh Bell to the Padres earlier that day.
But Meneses made sure Nats fans knew who he was by the end of the game, hitting a leadoff home run in the bottom of the seventh to secure a 5-1 win over the first-place Mets. With that longball, he became the first Mexican-born player and the fifth-oldest player in major league history to homer in his major league debut.
And he never looked back.
From that point on, Meneses was second in the National League with 72 hits, a .324 average and a .930 OPS. He was tied for fourth in the league with 13 home runs and tied for fifth with 27 extra-base hits.