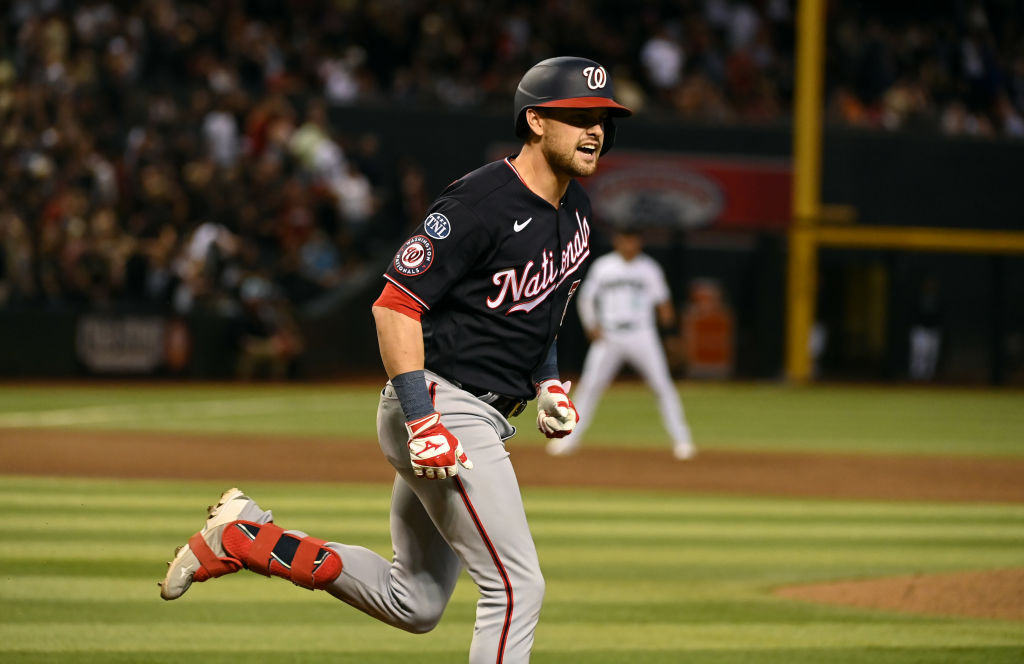 Lane Thomas is on a heater this month. In 23 games so far in May, he's slashing .326/.367/.620 with a .987 OPS, four doubles, a triple, all seven of his season's home runs, 15 RBIs and 19 runs scored.
That's a complete 180-degree turnaround from April, when he hit slashed .260/.327/.302 with a .629 OPS and just four extra-base hits.
Thomas is hoping he can take his production this month and stay consistent throughout the season. One correlation to his strong May is his consistent place atop the Nationals lineup. It may not be the exact reason, but there are definitely parallels.
"I don't know if it has to do with just leadoff or not leadoff," Thomas said. "I think I've said this before just trying to be a little more consistent at the plate was just my focus this offseason and spring training and now. Just being more consistent with getting swings off in good counts and just get a little confidence in doing that."
The 27-year-old only hit leadoff eight times over his 25 games in April, with Alex Call getting most of the at-bats in the top spot. But starting May 6, Thomas been put in the leadoff spot in every game he's played since. Over those 18 games, he's slashing .325/.374/.571 with a .945 OPS, four doubles, five homers, 11 RBIs and 16 runs scored.