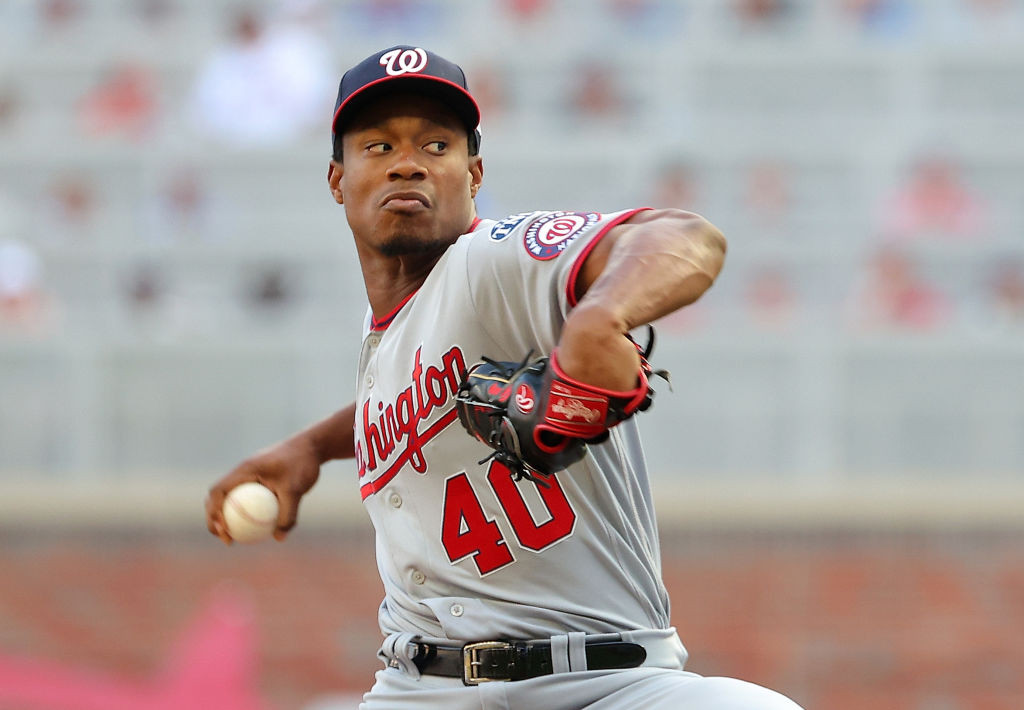 ATLANTA – The Nationals have worked diligently with Josiah Gray on his mechanics since the end of last year.
In 2022, the right-hander's first full season in the bigs, he gave up a major league-worst 38 home runs and a National League-worst 66 walks en route to a 5.02 ERA and 1.359 WHIP.
The team wanted their young starter to finish his pitches straighter toward the plate instead of flying open toward the first base line. And for the most part this year, he's much improved.
After his rough season debut against the Braves, in which he gave up five runs on three home runs, Gray went through an eight-start stretch of giving up just 11 earned runs and two homers over 47 ⅔ innings for a 2.08 ERA and struck out more than double the amount of batters he walked.
But over his last six starts, including the five innings he completed in last night's 3-2 loss to the Braves, some old habits are starting to creep back. Gray walked four Friday night, the fifth time in his last six starts he's surrendered three or more free passes. He now has a 1.470 WHIP over that stretch.