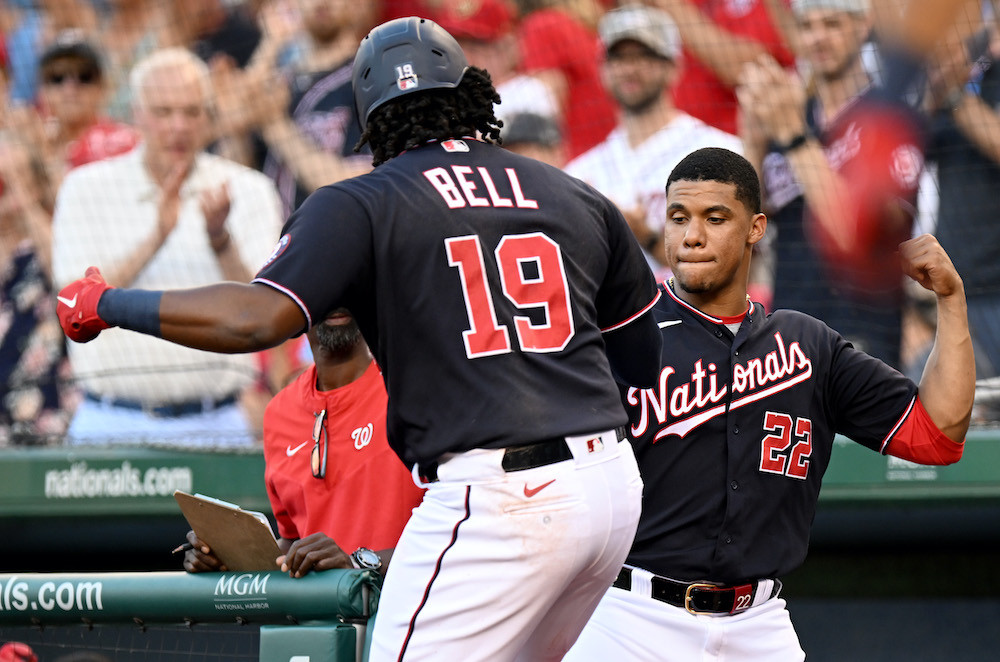 It's going to be quite a scene at Nationals Park tonight, with a national audience able to tune in as well.
Juan Soto and Josh Bell make their returns to D.C., now as members of the Padres, only 10 days after they were sent to San Diego for six players (including five prospects) in an historic deal at the trade deadline. Very rarely do players dealt at the deadline return to their former home ballparks in this short amount of time. Even more rarely are players of Soto and Bell's caliber traded and then return to face their former club. 
There will be tribute videos played on the big screen at Nats Park for both Soto and Bell. Fans will give them standing ovations in their first at-bats. There may even be a couple of boos directed at the front office and ownership for making this trade in the first place. But what's done is done. And the game moves along.
Cory Abbott takes the mound for his third start with the Nationals. He pitched five shutout innings against the Mets last week, but then gave up seven runs in 3 ⅔ innings against the Phillies on Sunday. 
Mike Clevinger brings a 3-4 record and 3.60 ERA to the bump for the Padres in the series opener. Twelve of the right-handers' 13 appearances this year have been starts, while he has poasted a 3.43 ERA as a starter. Clevinger gave up six runs over 5 ⅔ innings in his only career start against the Nats back in 2019.