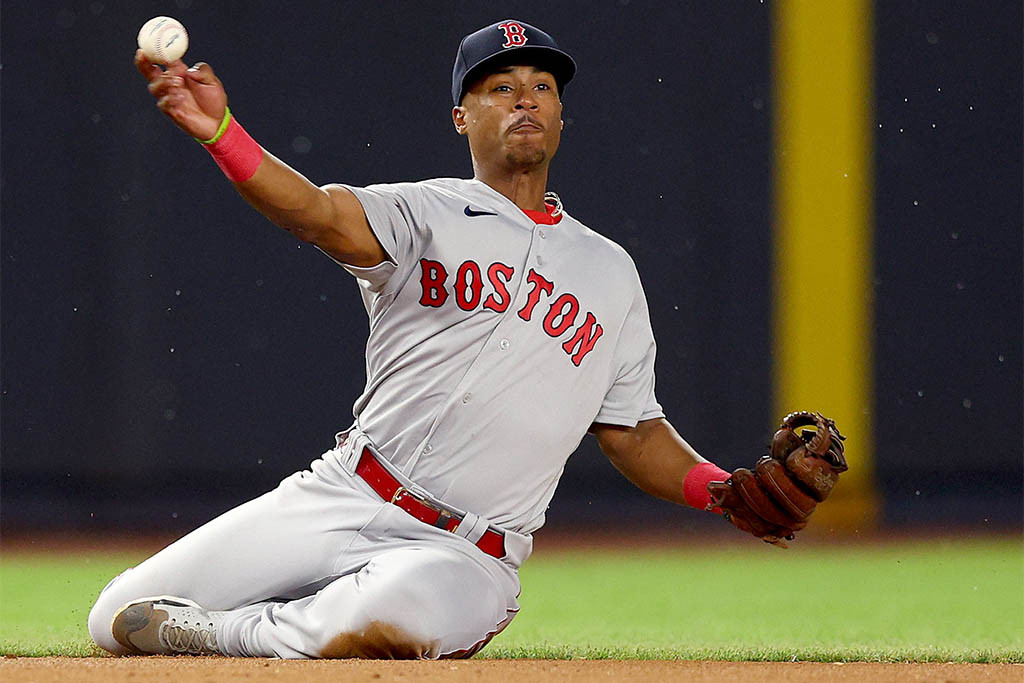 WEST PALM BEACH, Fla. – Jeter Downs is used to being in the spotlight.
He was a 2017 first-round pick (32nd overall) by the Reds out of Monsignor Edward Pace High School in Miami Gardens, Fla. He has been a central piece of two major trades during his professional career, including the blockbuster Mookie Betts trade between the Dodgers and Red Sox in 2020. And he has been considered a top prospect in baseball, topping the Red Sox system and ranking as high as No. 44 in the sport, per MLB Pipeline.
But he now finds himself with his fourth organization in his sixth season of pro ball. No longer a top prospect, he's battling for the backup infielder's job with the Nationals.
Excuse the pun, but he is not down on himself.
"It's been great," Downs said of his first spring training with the Nats. "I thank God for this opportunity. The guys have been great, super fun group we have here and we're just taking it one day at a time."