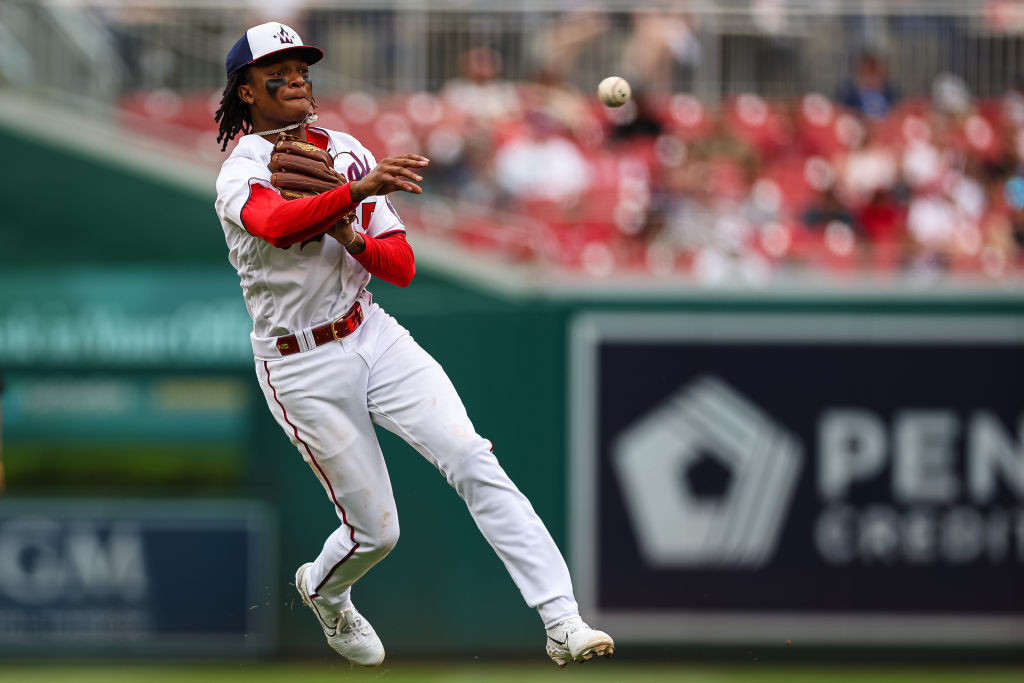 When looking for reasons to explain the Nationals' more competitive play early this season, it was easy to point to the club's improved defense as a significant factor.
After rating as the majors' worst defensive team in 2022, the Nats ended April ranked 22nd with minus-4 Defensive Runs Saved. That's far from excellent play in the field, but it did represent real improvement from the previous year.
When they take the field this afternoon, though, the Nationals find themselves back at the bottom of the list. They entered the day with minus-29 DRS, tied with the Athletics for worst in the sport.
Defensive metrics, of course, remain far from a perfect measurement of actual defensive play. But the eye test also seems to suggest the team's performance has regressed in this area over the last month or so.
"I still feel like we're playing pretty good defense," manager Davey Martinez insisted today. "Look, you've got to remember we've got two guys that are really young in the middle of the field, and it's going to be part of the process. But I think overall they're doing well."