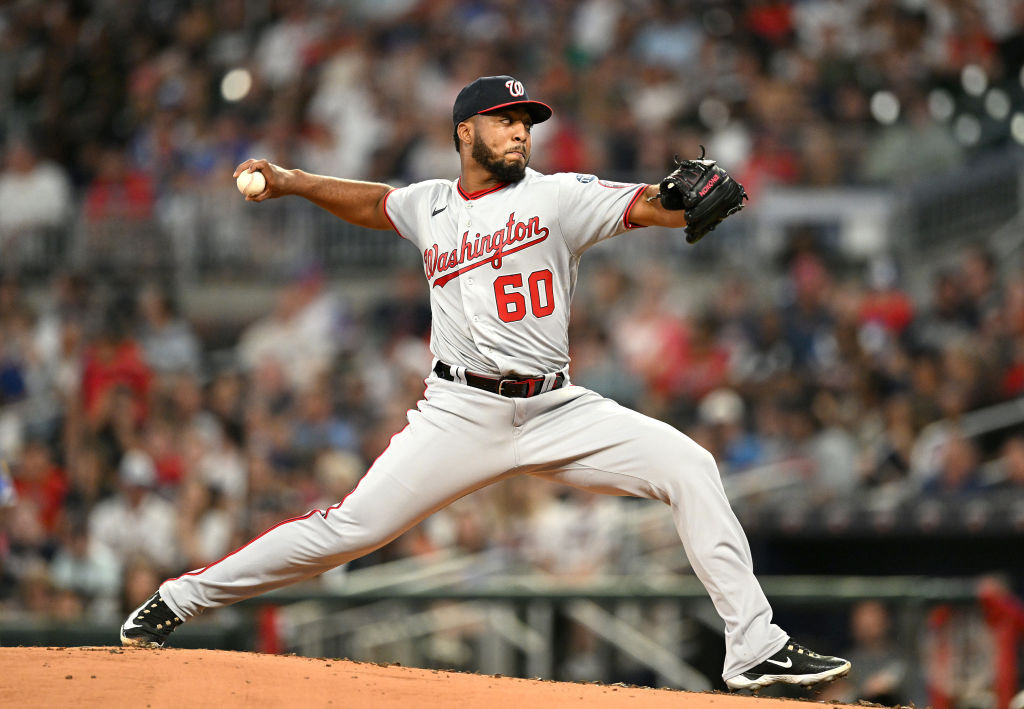 ATLANTA – Davey Martinez was prepared to go to his "A" bullpen again tonight, prepared to ask Hunter Harvey and Kyle Finnegan to close out one more game that was there for the taking late.
Just one problem: The Nationals lineup couldn't do its part to make up a two-run deficit to the Braves. Or score after the first inning, for that matter.
Despite jumping out to a quick lead against Atlanta ace Spencer Strider, the Nats went silent at the plate the rest of the night and wound up losing 5-3 in the season's penultimate game.
So instead of handing the ball to Harvey and Finnegan at the end, Martinez instead went to Cory Abbott and, ultimately, Tanner Rainey, who pitched the bottom of the eighth in his first major league appearance since July 10, 2022, after which he needed Tommy John surgery.
Rainey, at one point last season the Nationals' closer, tossed a scoreless inning allowing an infield single and a walk on 18 pitches, his fastball hitting 96-97 mph, his slider striking out Orlando Arcia. It was just one more step – albeit a big one – in a long-term rehab plan the team hopes ends with the hard-throwing right-hander holding a prominent role in next year's bullpen.