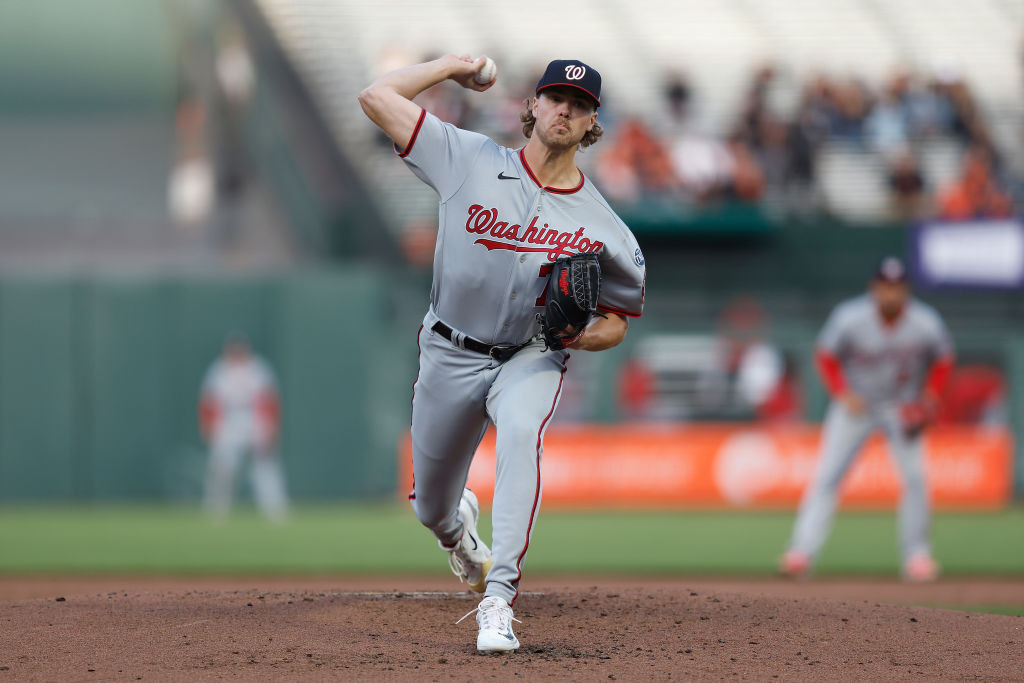 LOS ANGELES – It's been a whirlwind first month in the big leagues for Jake Irvin, who probably wasn't even supposed to be here so soon. The rookie right-hander was promoted from Triple-A Rochester at the start of the month and legitimately impressed in his first two starts, especially when he held the Giants scoreless for 6 1/3 innings May 8. Things have turned south since then for Irvin, who hasn't been able to complete five innings in any of his last three starts and has issued four walks in each of his last two.
Tonight, Irvin faces perhaps his toughest challenge to date in a Dodgers lineup loaded with big names and firepower, in the hostile environment that is Chavez Ravine. He'll need to keep his emotions in check, but more importantly, he'll need to keep the ball in the vicinity of the plate while simultaneously not letting that lineup do too much damage.
The Nationals would love to provide Irvin with more run support than they gave Trevor Williams on Monday night. That challenge won't be easy, either, with Tony Gonsolin and his 1.82 ERA on the mound for L.A. Davey Martinez has a new wrinkle tonight, though: Joey Meneses is playing the outfield for the first time this season, with Lane Thomas shifting to center field for the first time this season. The slumping Alex Call is on the bench, with Ildemaro Vargas playing left field and Corey Dickerson serving as DH.
WASHINGTON NATIONALS at LOS ANGELES DODGERS
Where: Dodger Stadium
Gametime: 10:10 p.m. EDT
TV: MASN2, MLB.tv
Radio: 106.7 FM, MLB.com
Weather: Mostly cloudy, 62 degrees, wind 7 mph out to center field
NATIONALS
CF Lane Thomas
2B Luis García
3B Jeimer Candelario
RF Joey Meneses
1B Dominic Smith
DH Corey Dickerson
C Keibert Ruiz
SS CJ Abrams
LF Ildemaro Vargas