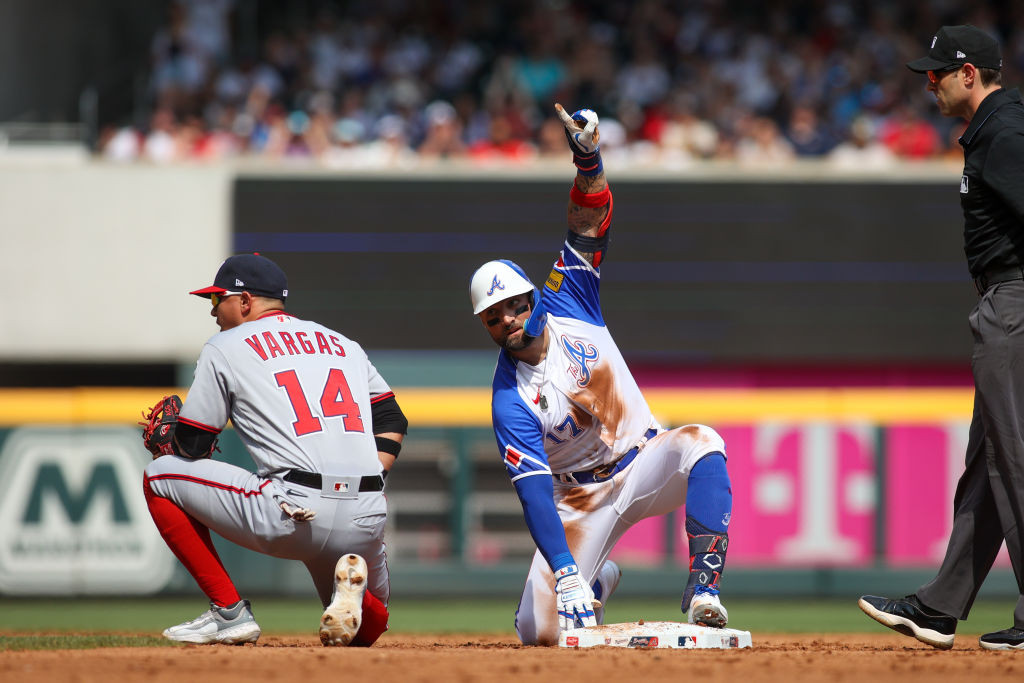 ATLANTA – A major difference between the Nationals and Braves is power at the plate. The Braves have it. The Nationals do not.
The Nats have hit the second-fewest homers in the majors and fewest in the National League. Meanwhile, the Braves have hit the third-most in the majors and second-most in the NL.
That difference was pretty glaring in today's 6-4 loss in front of 40,799 at Truist Park.
When the offense doesn't have a lot of pop, you need pitching that also keeps the ball in the field of play and doesn't give up a lot of free baserunners so that those one-run shots don't turn into multiple runs.
MacKenzie Gore has done a much better job of limiting walks recently. After giving up multiple in nine of his first 10 starts, he had given up just one over his last two starts coming into today's rematch with the Braves.