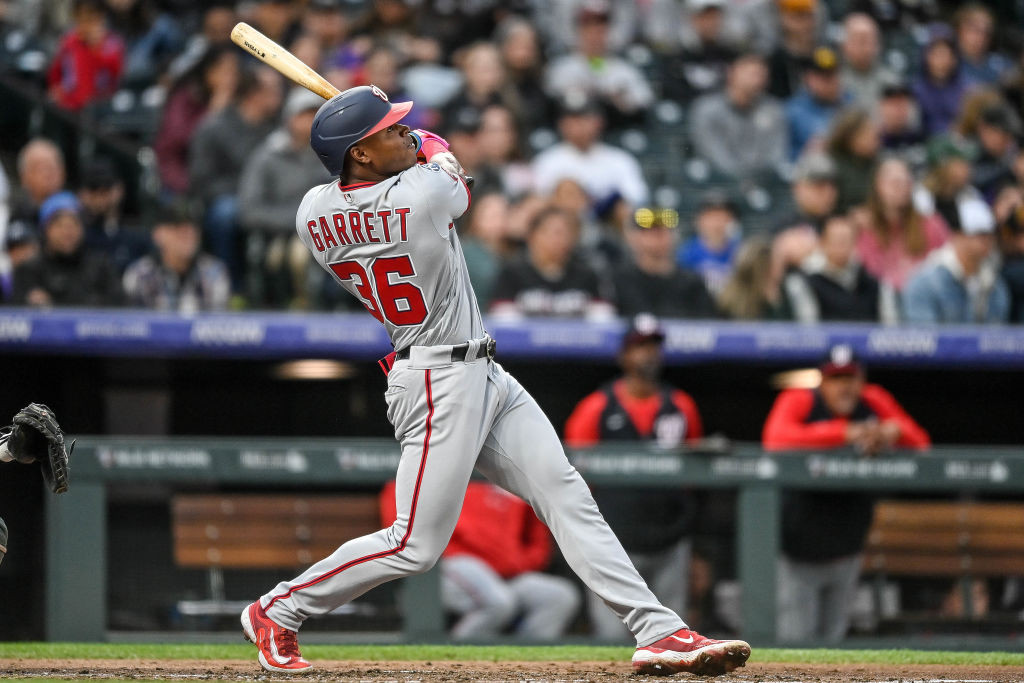 DENVER – Stone Garrett didn't make the Nationals' Opening Day roster, not so much because of his performance this spring but because Alex Call outplayed him to earn the fourth outfielder's job.
Garrett didn't get a chance to play his first several days after getting called up from Triple-A Rochester to start the week, not so much because of his chances of success, but because others were ahead of him on the depth chart.
Davey Martinez may have to rethink those plans after tonight's game. How could the Nats manager sit Garrett after a 4-for-5, five-RBI explosion to lead his team to a too-close-for-comfort, 7-6 victory over the Rockies?
"I'm going to have to stay awake for a little while on this one," Martinez said with a laugh. "It's hard to sit the guy down, you know? We'll see. I'm going to look at everything again tonight."
In one of the unlikelier offensive performances in recent club history, Garrett seized his opportunity to start tonight, delivering a three-run homer, a pair of doubles and a single that gave him nine total bases. The 27-year-old slugger, cut loose by the Diamondbacks in November and quickly scooped up by the Nationals, was almost single-handedly responsible for his team's offense en route to its second straight win at Coors Field.