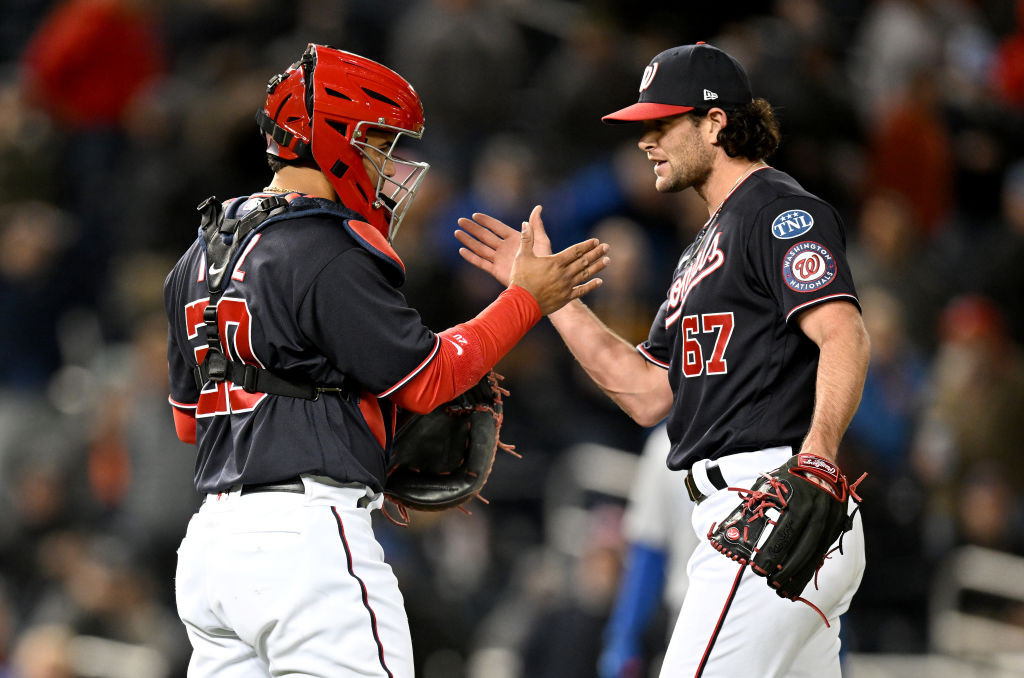 SAN FRANCISCO – As well as he pitched Monday night to earn his first major league win, Jake Irvin had a moment when it looked like things might fall apart on him.
Irvin opened the top of the fourth by allowing a leadoff single to the Giants' Thairo Estrada. He then walked Joc Pederson. On the MASN broadcast, analyst Kevin Frandsen speculated Nationals pitching coach Jim Hickey was about to make a mound visit to settle the young right-hander down.
That didn't happen, but when Irvin threw a curveball outside to J.D. Davis to fall behind in the count 1-0, the mound visit happened. It came not from Hickey or anyone else in the Nats dugout. It came from Keibert Ruiz, who trotted out from his position behind the plate to chat with Irvin, joined by first baseman Dominic Smith and third baseman Jeimer Candelario.
In the dugout, Davey Martinez was thrilled.
"His mound visit was spot-on," the manager said. "He went out there, talked to Jake, slowed him down a little bit. That's part of maturity. That's part of seeing something in Jake that he wanted to confront him with. And it was a perfect moment."