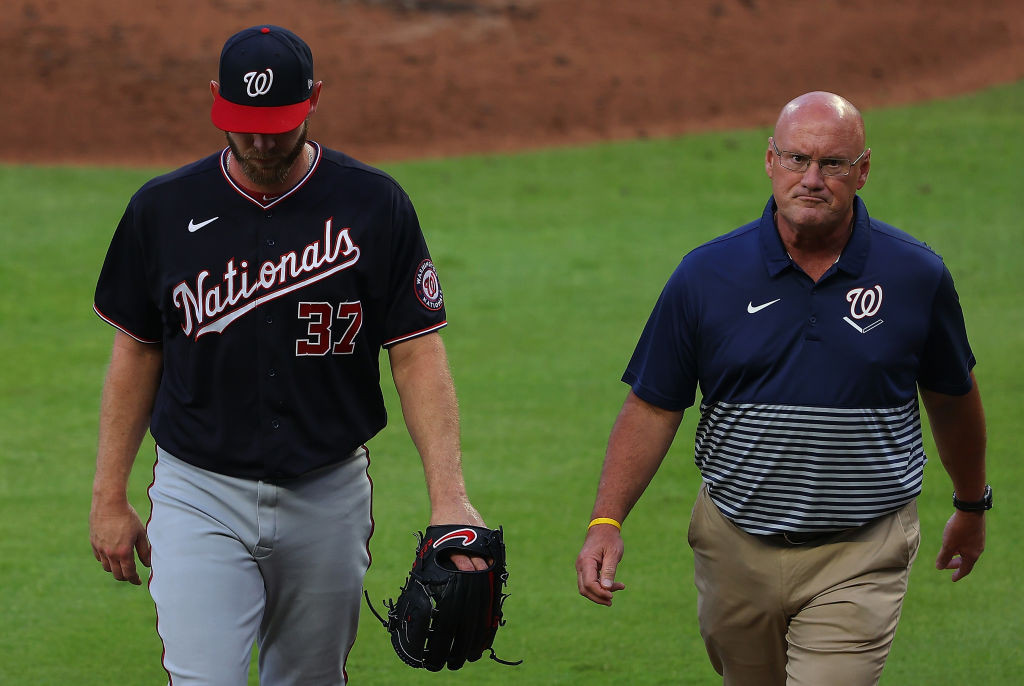 There's still time for things to change – for the team to sign another player or two, for others to make the club off minor-league deals, for someone to get hurt – but with eight days to go until pitchers and catchers report to spring training, we have a pretty good idea what the Nationals' payroll is going to look like this season.
What it's going to look like: A lot less than we've been accustomed to seeing from this franchise over the last decade.
Monday's announcement that Victor Robles had avoided arbitration and agreed to a $2.325 million salary was the final significant piece to the puzzle. At this point, everybody who figures to make the Nats' Opening Day roster either has a set salary or will be making close to the league minimum of $720,000.
And when you add up the salaries of the projected 26-man roster, plus a couple guys who will probably begin the season on the injured list, you get a grand total of $99,291,667. That's a dramatic drop-off in salary commitments in the span of only two years.
The 2021 Nationals boasted an Opening Day payroll of $183,122,247, which ranked sixth out of 30 Major League Baseball clubs, according to Cot's Contracts. That marked the ninth consecutive season they ranked among the top 11 teams in the sport in Opening Day payroll, the highest number coming in 2019 when they ranked fourth with a payroll of $197,203,691.