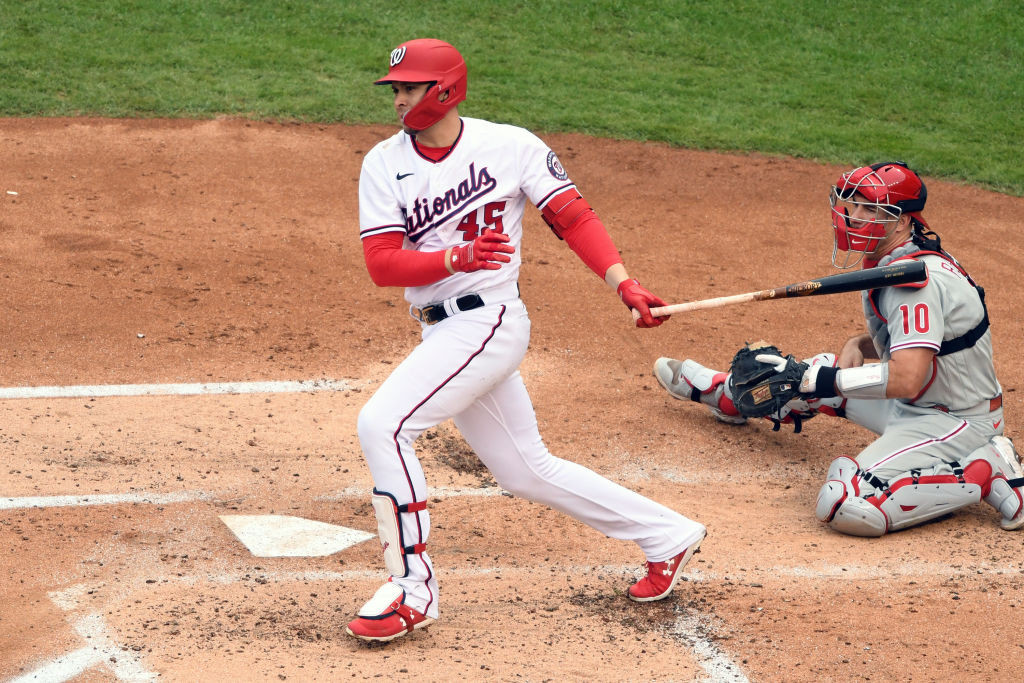 Though there's still time for more additions before pitchers and catchers report to West Palm Beach – in a mere five weeks, by the way – the Nationals have now assembled what could be their Opening Day 2023 lineup.
They entered the offseason with three holes to fill: Third base, left field and either first base or designated hitter. In Jeimer Candelario, Corey Dickerson and Dominic Smith, they're hoping they have adequately addressed those needs while constrained to a very tight budget. Those three free agents have a combined $9.25 million salary for the upcoming season, less than Josh Bell alone made last year.
Will that be enough? We'll see. The success of the Nationals lineup may have less to do with those players' performances than the performances of returning regulars Joey Meneses, Keibert Ruiz, CJ Abrams and Luis García.
But this is what Davey Martinez has to work with now. The question is how best to arrange this lineup.
Based on what Martinez did late last season, what he's said this offseason and what's now available to him, here's one possible (probable?) batting order for Opening Day …