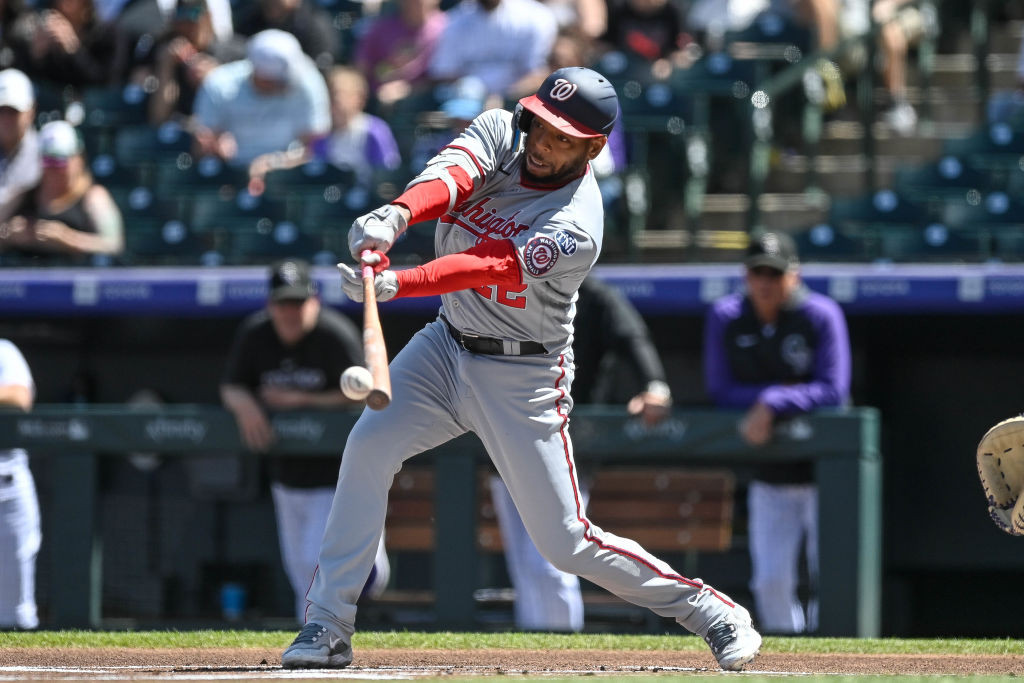 The low point of an April that hasn't gone according to plan for Dominic Smith came in the bottom of the third Tuesday night at Nationals Park.
Standing at the plate with one out and runners on second and third, with a chance to drive in at least one – if not two – teammates and give starter Josiah Gray some desperately needed run support, Smith saw three pitches from Orioles right-hander Dean Kremer.
The first was a 97-mph sinker that sat right over the plate, belt-high. Smith swung and missed. The second was a four-seam fastball, also 97 mph, this one at the letters. Smith swung and missed. The third was another 97 mph, four-seam fastball, this one well above the strike zone. Smith swung and missed.
It was perhaps the worst moment in a failed rally that featured too many frustrating moments to keep track of. And it loomed large at night's end when the Nationals were trudging off the field having suffered a 1-0 loss to Baltimore.
"You've just got to try to do what you can to get the job done," Smith said afterward. "We haven't been able to do it as often as we like. We just have to keep working, keep battling, keep grinding and the ball will bounce our way."