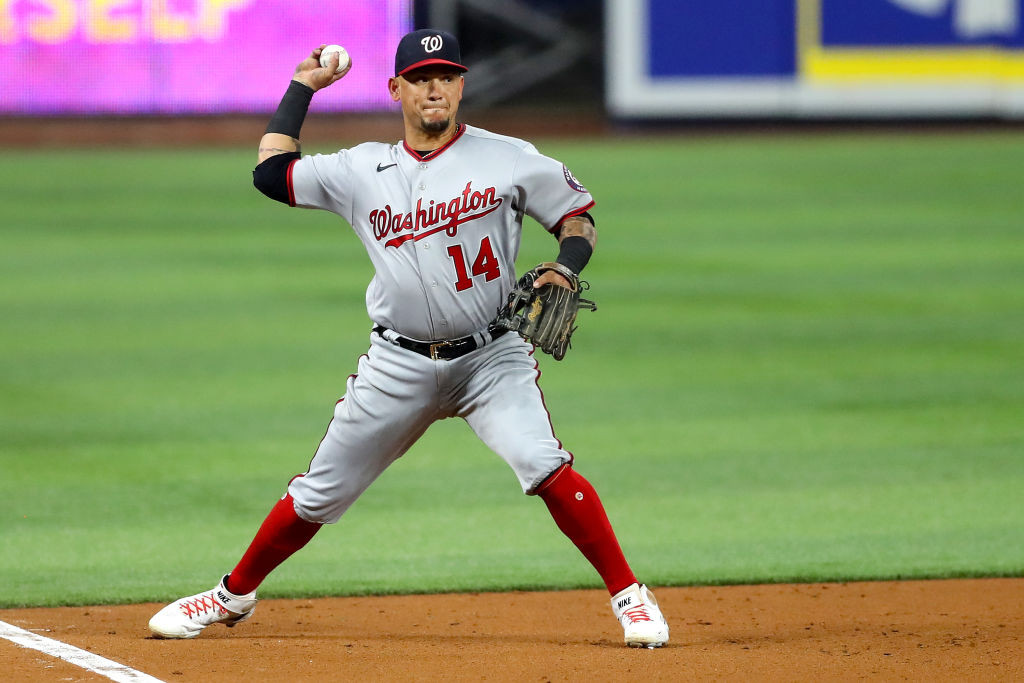 One week after landing on the injured list with a left shoulder strain, Ildemaro Vargas was able to begin taking swings, and the Nationals utilityman is aiming for a return next week when the team is in New York.
Vargas jammed his left shoulder April 9 making a diving catch of a sharp grounder in Colorado. He finished out the game but hasn't played since and was placed on the 10-day IL on April 11.
The 31-year-old was able to begin taking swings in the cage today, though, and he will likely attempt to take a full round of batting practice on the field Wednesday afternoon.
"He actually said he felt really good," manager Davey Martinez said. "So that's encouraging. The next step will be to get him on the field."
Swinging appears to be less of a concern for Vargas than fielding will be. After getting hurt, he mentioned the trouble he had reaching to catch throws and struggling to raise his left arm above his head.