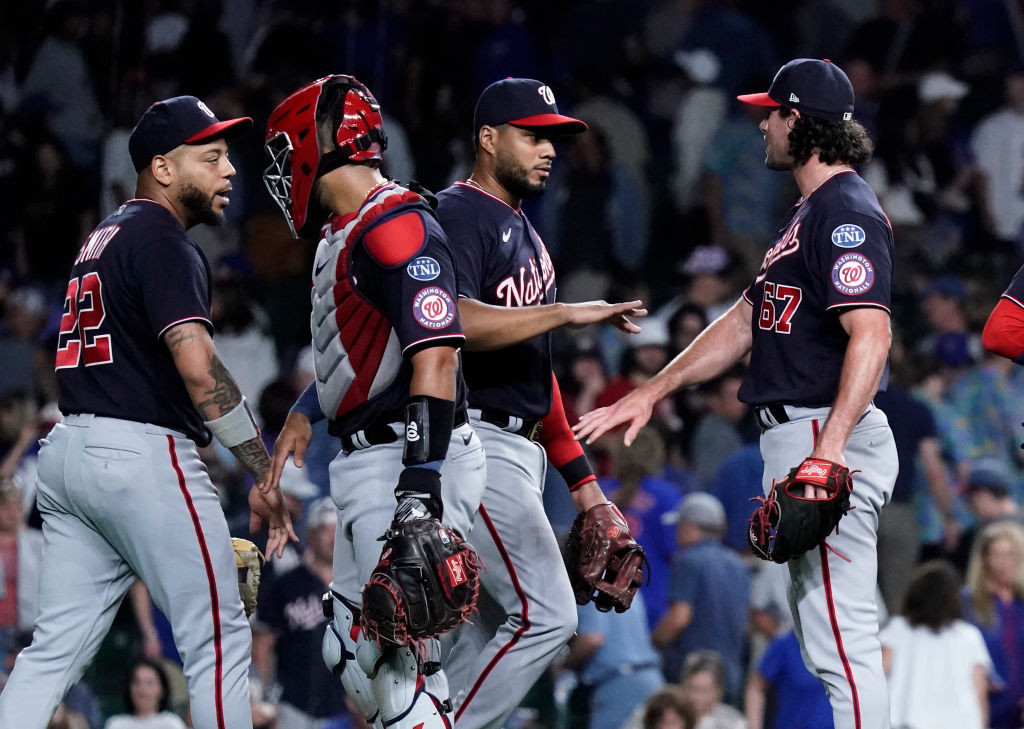 CHICAGO – The Nationals threw the kitchen sink at the Cubs in order to win Monday night's series opener, with MacKenzie Gore reaching the seventh inning and Mason Thompson and Kyle Finnegan each recording four outs to lock up a 7-5 victory. It's safe to say they won't be able to do the same tonight, assuming both Thompson and Finnegan are unavailable.
So if the Nats are in a position to win late, it'll be fascinating to see who Davey Martinez puts on the mound. He mentioned Jordan Weems, Amos Willingham and lefties Jose A. Ferrer and Joe La Sorsa following Monday's game. That would be quite a collection of inexperienced late-inning options.
First things first. Patrick Corbin needs to give them a chance to win. The left-hander was great in two of his last four starts (against the Mariners and Rangers) but was hit around in the other two (against the Padres and Reds). Which version of Corbin, who was activated off paternity leave Monday, will show up tonight at Wrigley Field?
With right-hander Jameson Taillon on the mound for the Cubs, it's the lefty-heavy version of the Nationals lineup taking the field. That means Corey Dickerson starts in left field over Stone Garrett, even though Garrett (.650) at this point actually owns a higher OPS against right-handed pitchers than Dickerson (.619).
WASHINGTON NATIONALS at CHICAGO CUBS
Where: Wrigley Field
Gametime: 8:05 p.m. EDT
TV: MASN2, MLB.tv
Radio: 106.7 FM, MLB.com
Weather: Clear, 72 degrees, wind 8 mph in from right field