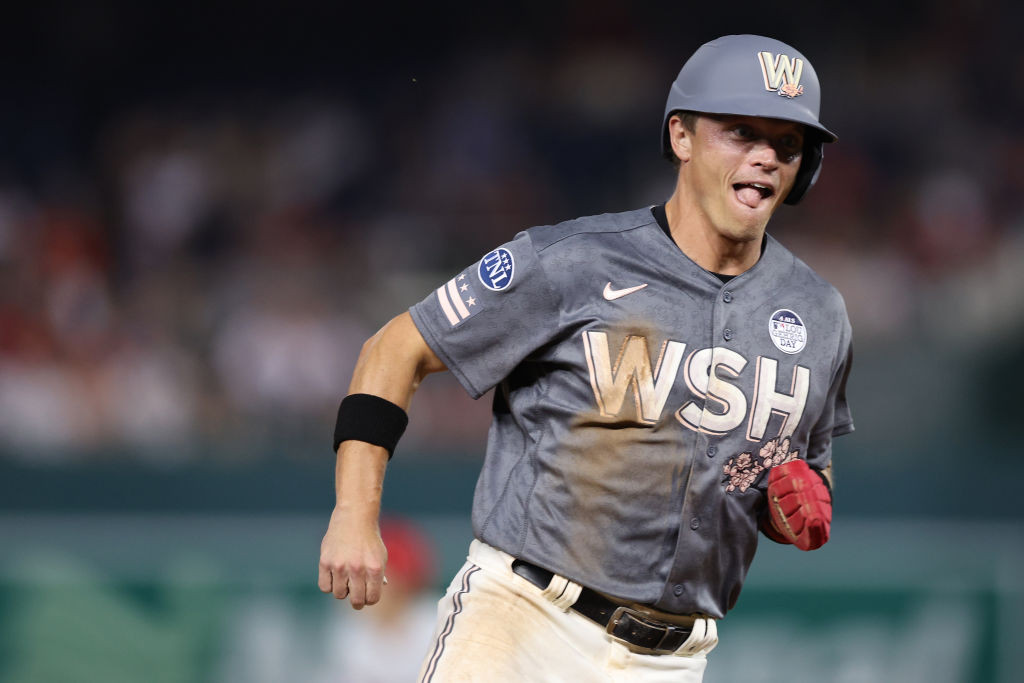 The Nationals and Phillies took the field on a steamy, early June evening on South Capitol Street in a position neither likely expected to find itself at this stage of the season. An overachieving Nats club entered the night only one game behind the defending National League champions, who haven't come close to living up to their lofty expectations two months into the 2023 campaign.
What took place over the ensuing three-plus hours suggested this head-to-head competition may not be nearly as lopsided as everyone assumed.
Despite blowing an early six-run lead, the Nationals rallied to re-take the lead in the bottom of the eighth thanks to a clutch, two-out stolen base by Alex Call and Lane Thomas' subsequent RBI single. And Davey Martinez's overworked, recently ineffective "A" bullpen somehow found a way to close out an 8-7 victory before a crowd of 29,827 to catch their division rivals in unlikely fashion.
Yes, the Nationals and Phillies are now tied in the NL East, one team the proud owner of a 25-32 record, the other a not-so-proud owner of the same record.
"It means a lot," Thomas said. "Nobody really expected us to be here. I think we take a few series like we have over the last month, and we could be sitting pretty good here in a few months."