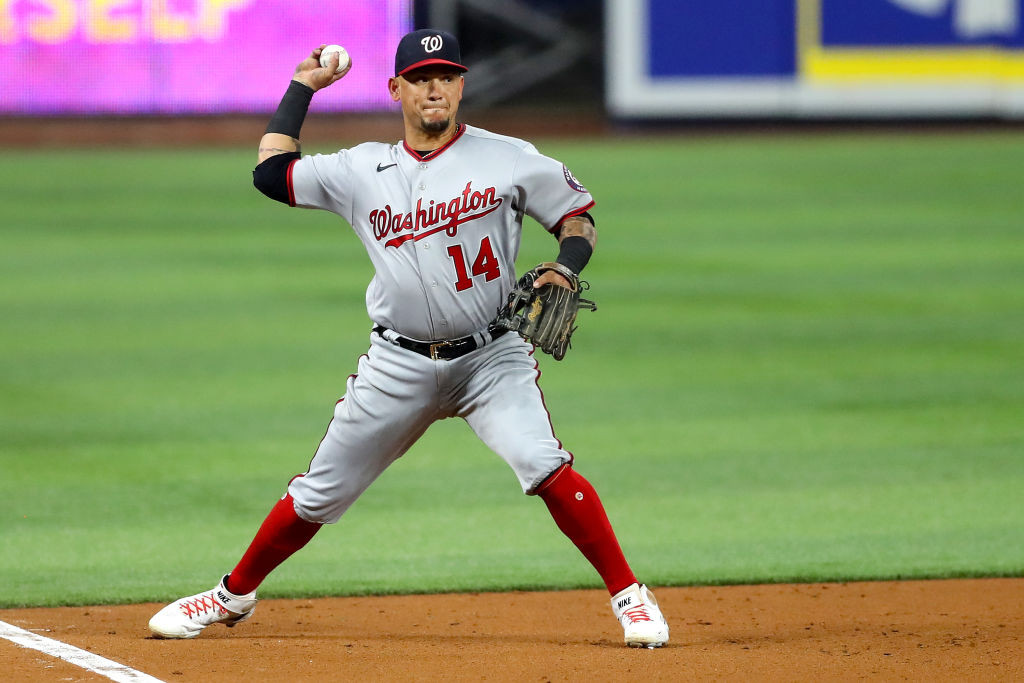 BALTIMORE – Ildemaro Vargas didn't need to do anything yet. The Nationals utility man will have four years, seven days of big league service time at the end of the week, so he would've been eligible for arbitration this winter, able to negotiate his salary at a later date.
For Vargas, though, the appeal of wrapping up talks now and heading home for the offseason secure in knowing everything was already taken care of was strong.
"As a professional baseball (player), I know how the situation is," he said, via interpreter Octavio Martinez. "And there is some calmness and relief to be able to go home into the offseason knowing I already have a contract made, just for peace of mind for myself and my family."
So Vargas and the Nats made the unconventional move to come to terms on a 2024 contract today, with four games still to go in the season. Terms weren't announced, but he'll be back next season, earning a raise from the $975,000 salary he made this year.
Vargas joined the Nationals in August 2022, called up from Triple-A Rochester after Ehire Adrianza was traded to the Braves. He has remained part of the big league roster every day since, establishing himself as one of Davey Martinez's most-trusted bench players and a popular veteran voice in a clubhouse loaded with younger players.