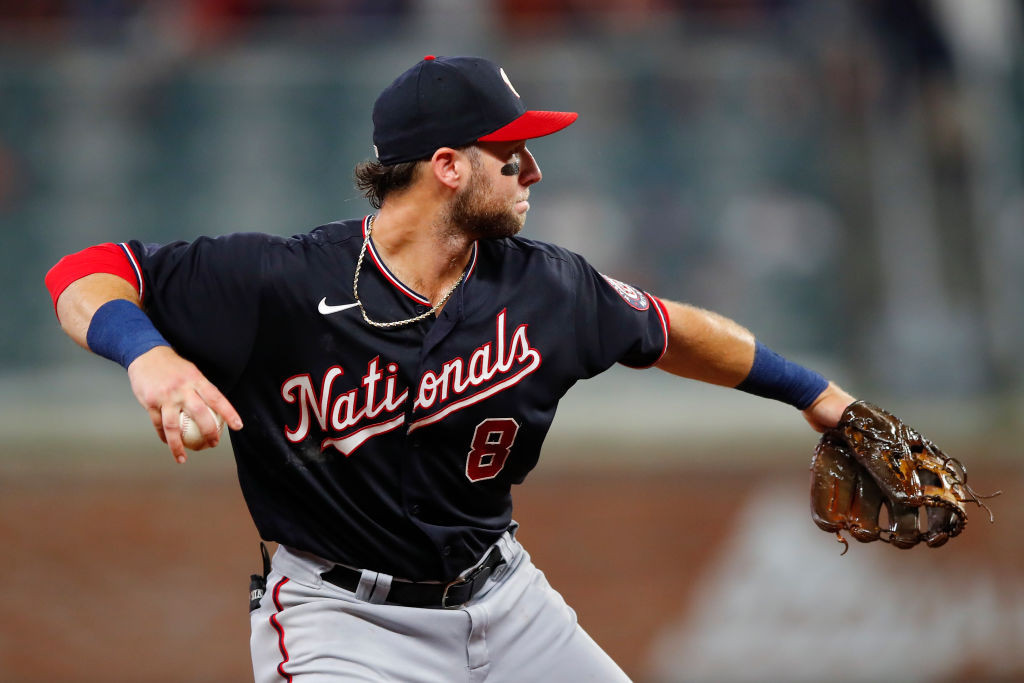 WEST PALM BEACH, Fla. – Today is an off-day for the Nationals, the last one until the team breaks camp and heads north for an exhibition game against the Yankees in D.C. on March 28 before Opening Day against the Braves two days later.
But enough news trickled out of the team's side of the complex at The Ballpark of the Palm Beaches yesterday to get us through today. And both of the major headlines affect the Nats at third base.
The first was the morning news that Carter Kieboom suffered a setback in his recovery from Tommy John surgery. The 25-year-old had just played in his first major league game in 17 months on Thursday as the designated hitter against the Marlins and now will be slowed down in camp.
"It started to flare up on me," Kieboom said of his right shoulder tightness after Sunday's game against the Astros. "And the last thing I want to do in this situation where I'm coming back is have something like this bother me and then you start kind of tweaking your own mechanics and start compensating for things. And that's what gets you in trouble again. So it's important to pay attention to these things. Whether it's an early onset of it, it's important to take care of it now that way it's a one-to-two-to-three-day thing versus a two-to-three-week thing. So we're on it very early and it's just something to stay on top of.
"It's important to have proper mechanics and with a healthy arm, I can have proper mechanics. It's something coming back from an elbow injury, you don't want a sore shoulder. You start dropping your arm and stuff like that. So I think we're on it very early and I feel very confident with it."