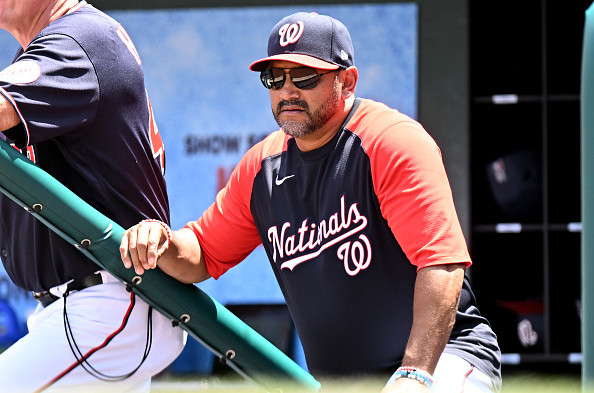 LAKELAND, Fla. – Three-hour bus rides are less common in spring training now. But every once in a while, they pop up on the schedule to a collective groan from the clubhouse.
The Nationals have grown accustomed to playing a majority of their Grapefruit League games within a 45-minute drive of their West Palm Beach home over the past seven springs. But today they find themselves in Lakeland after a 6:45 a.m. bus departure and ahead of a three-hour trip back tonight.
These long trips usually bring a lot of minor league players, with veteran major leaguers able to stay back and get their work in at the home complex.
The Nats are essentially going with a bullpen game, even though most of today's pitchers are being stretched out as starters. Chad Kuhl will start the game, with Thaddeus Ward, Anthony Banda, Jake Irvin and Jackson Rutledge set to follow, each scheduled to pitch about two innings.
"These guys are gonna get stretched out," manager Davey Martinez said. "Irvin, I think, is gonna go two-plus. Rutledge, try to get two out of him, too. Kuhl will get two innings as well. These are guys I want to see, so it will be nice to get them out there and compete."