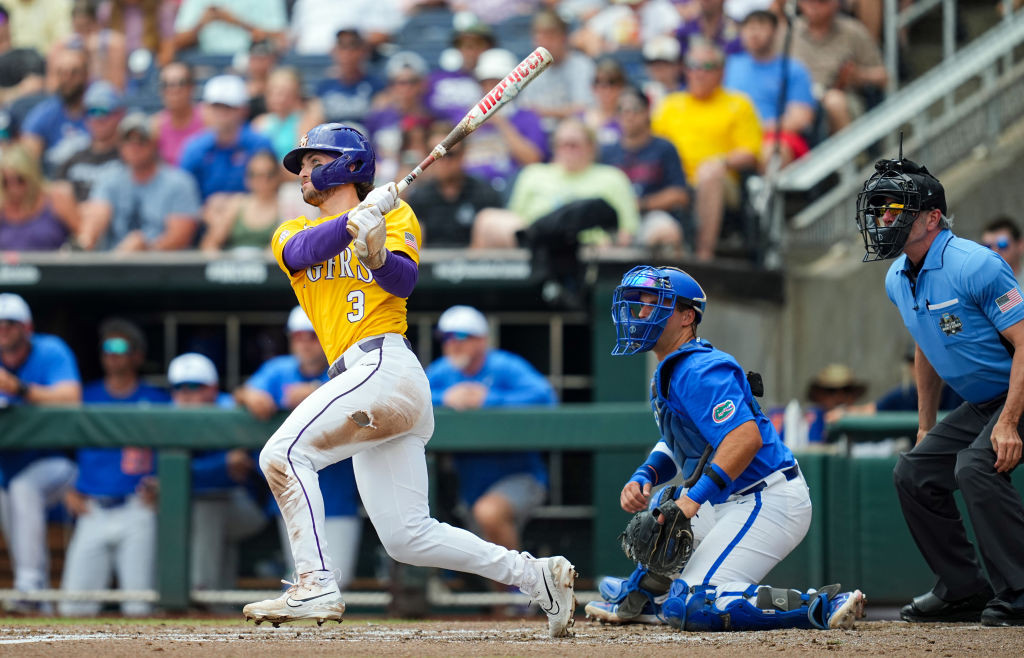 As we await the official announcement that Dylan Crews has signed his deal with the Nationals, some top prospects are anxiously awaiting to welcome the No. 2 overall pick into the minor league system.
The New York Post's Jon Heyman reported yesterday that Crews agreed to a deal worth about $9 million, which is over the slot value of $8,988,500. Now it's just a matter of the team making the announcement.
While in Bowie this week, some of the top prospects in the organization with Double-A Harrisburg were excited to see the Nats select the Golden Spikes Award winner in the first round.
"I thought it was awesome. I was watching it," said Brady House, the Nats' No. 2 prospect per MLB Pipeline and 2021 first-round pick. "I did a couple of events in high school that were like (Team) USA and all that stuff that Dylan was part of too. So I watched him all throughout his college career especially. I did a lot of watching LSU baseball this year. So I love to see it and I'm happy that he's with our organization."
Crews is already ranked by some outlets in the top five of their top 100 prospects lists, joining the Nats' current top prospect James Wood as two of the highest ranked outfielders in the game.