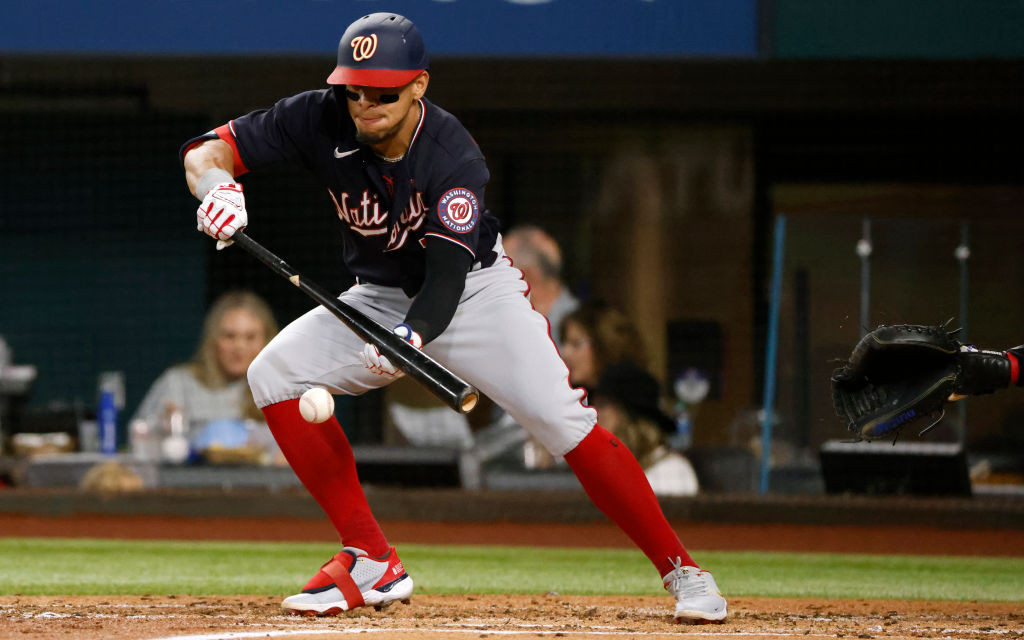 After a dismal year in D.C., César Hernández will try to resurrect his career by making Detroit's roster off a minor league deal.
Hernández agreed to a non-guaranteed contract with an invitation to big league camp Wednesday, according to multiple reports. If he makes the Tigers' roster, he'll earn a $1.5 million salary, with the possibility of another $1.85 million in performance bonuses.
It's a steep drop-off in financial security for the 32-year-old infielder, who got a $4 million major league deal with the Nationals last winter and was handed the Opening Day job at second base.
Hernández never lived up to the billing. His .629 OPS was his lowest since 2014, when he was still trying to make it with the Phillies. After launching 21 homers for the White Sox and Cleveland in 2021, he homered just once for the Nats, and that blast didn't come until Sept. 4 in his 124th game played.
In spite of his struggles, Hernández actually took more plate appearances than any other member of the Nationals last season, coming up to bat 617 times. He remained the everyday second baseman into late August, at which point the team was finally ready to go with a young middle infield combo of CJ Abrams and Luis García. Hernández wound up seeing some playing time in left field down the stretch.