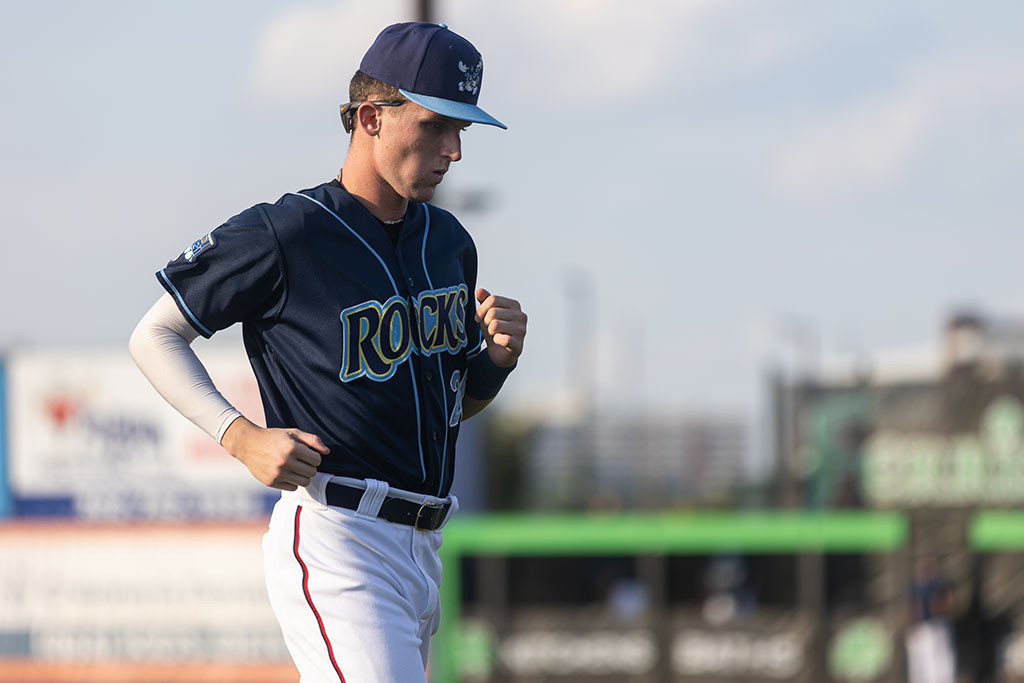 WILMINGTON, Del. – Robert Hassell III, like many of us, was surprised when he heard his name mentioned in a potential trade package for Juan Soto just 11 days ago.
He was sitting in his apartment in Fort Wayne, Ind. when he received the call from Padres general manager A.J. Preller, who told him that he was included with four fellow prospects and Luke Voit in a deal for Soto and Josh Bell.
The trade was made official later that day and Hassell packed his bags to head to the Nationals' affiliate at high Single-A Wilmington.
The No. 8 overall pick in the 2020 MLB Draft made his debut with the Blue Rocks two days later, batting third and playing center field. He went 0-for-5, starting an 0-for-16 stretch to begin his career with the Nationals.
But that didn't weigh heavy on his mind. He was still processing the trade and trying to get acclimated to his new team.