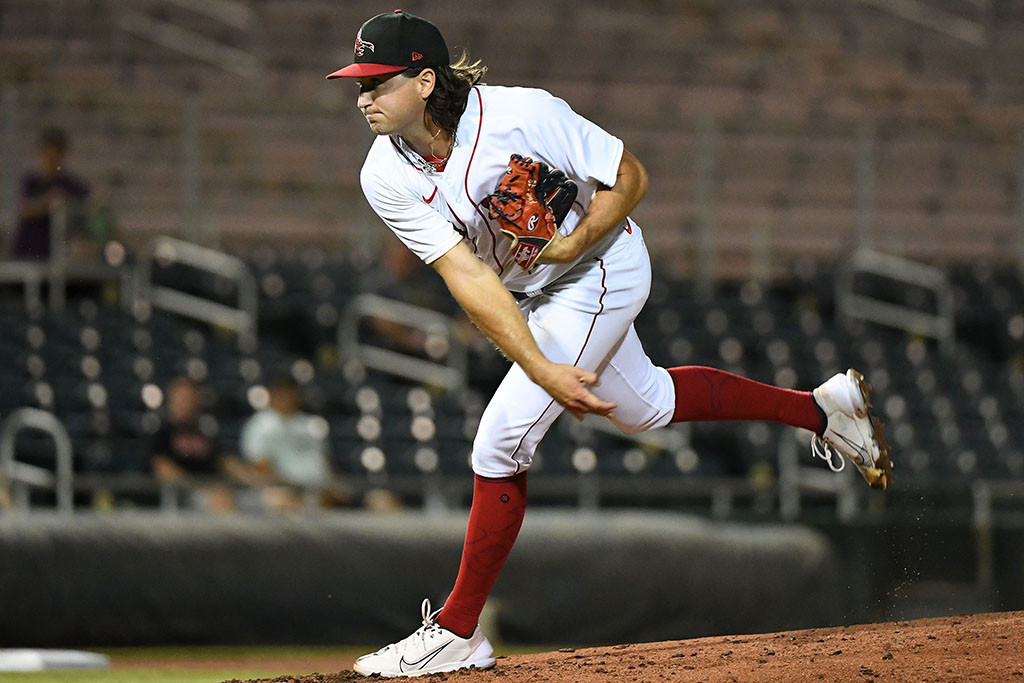 The Rule 5 draft is a resource hardly utilized by the Nationals in the past. In fact, with the No. 1 overall pick Wednesday, they made their first selection in 12 years.
But for a rebuilding team with such a high selection at such a low cost, it made too much sense for the Nats not to take a flier on a Rule 5 player and give him a shot at staying on the roster throughout the upcoming season.
So with the No. 1 pick in the Rule 5 draft, the Nationals selected right-hander Thad Ward from the Red Sox.
If you don't know the drill by now – and no one would blame you because the Rule 5 draft is complicated and Nats fans haven't had to worry about it in over a decade – the Nationals pay $100,000 to the Red Sox to acquire Ward and then have to keep him on the major league roster for the entire 2023 season. He has to spend at least 90 days on the active roster, not including the injured list, or offer him back to the Red Sox for $50,000.
It's a classic low-cost, high-reward situation.