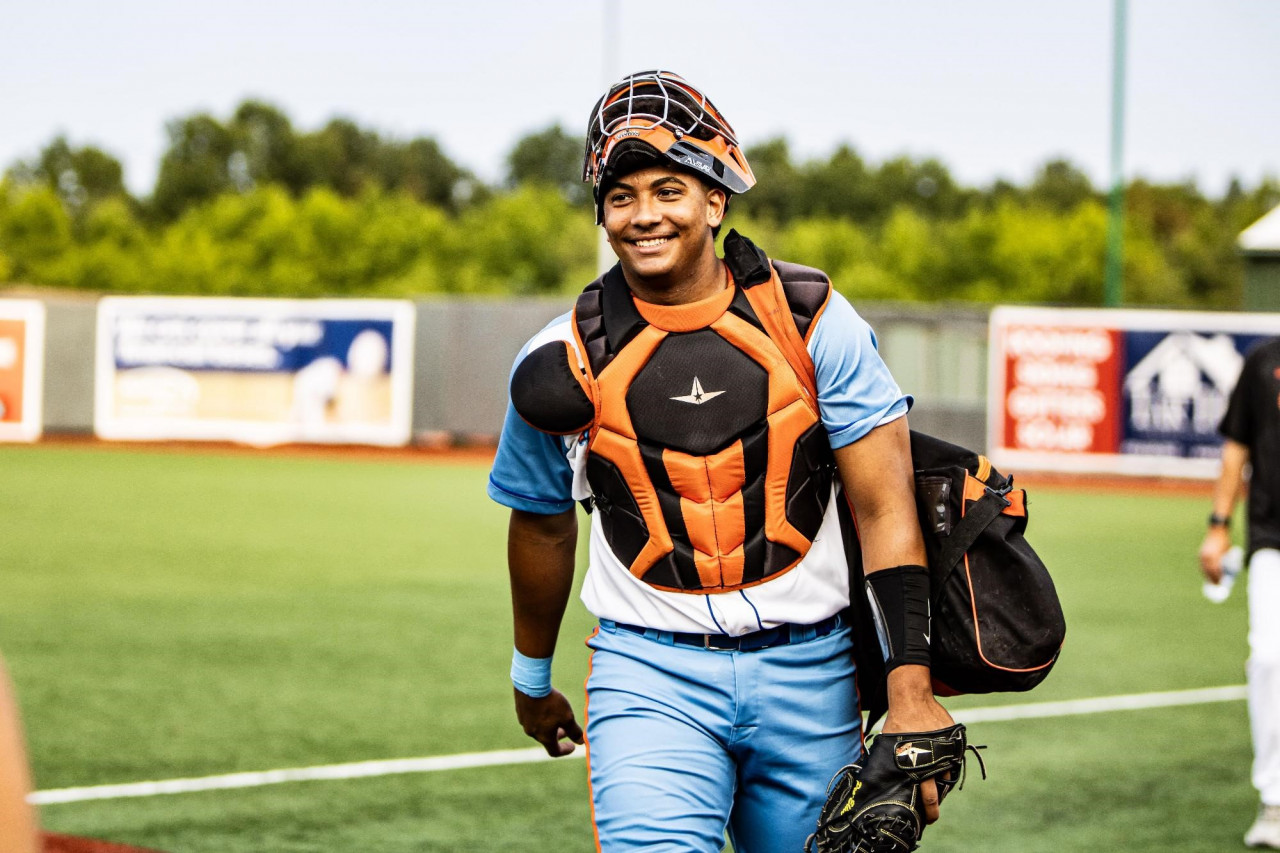 ABERDEEN, Md. – As he put the finishing touches on a fantastic late-year run with High-A Aberdeen in recent days, young O's international catcher Samuel Basallo got on a home run tear.
He hit six homers his last seven games (going 14-for-26) including a walk-off homer on Thursday night as the IronBirds beat Greenville 6-5 at Ripken Stadium. It was a line shot to right field.
"Incredible. That was my first walk-off homer in my time in pro baseball. It felt incredible. Always dreamed of doing that one day," said Basallo, with interpreting help from Aberdeen manager Roberto Mercado.
This young man, who turned 19 Aug. 13, from the Dominican Republic has now become a top 50 prospect nationally, one of the O's best on the farm and a shining star for Baltimore's international program.
Signed for the top international bonus handed out by the club in January of 2021, $1.3 million, Basallo (pronounced Ba-sigh-O) started this year with Low Single-A Delmarva and posted an .887 OPS in 83 games. That was a strong showing. Then he moved up to Aberdeen and his stats got better.