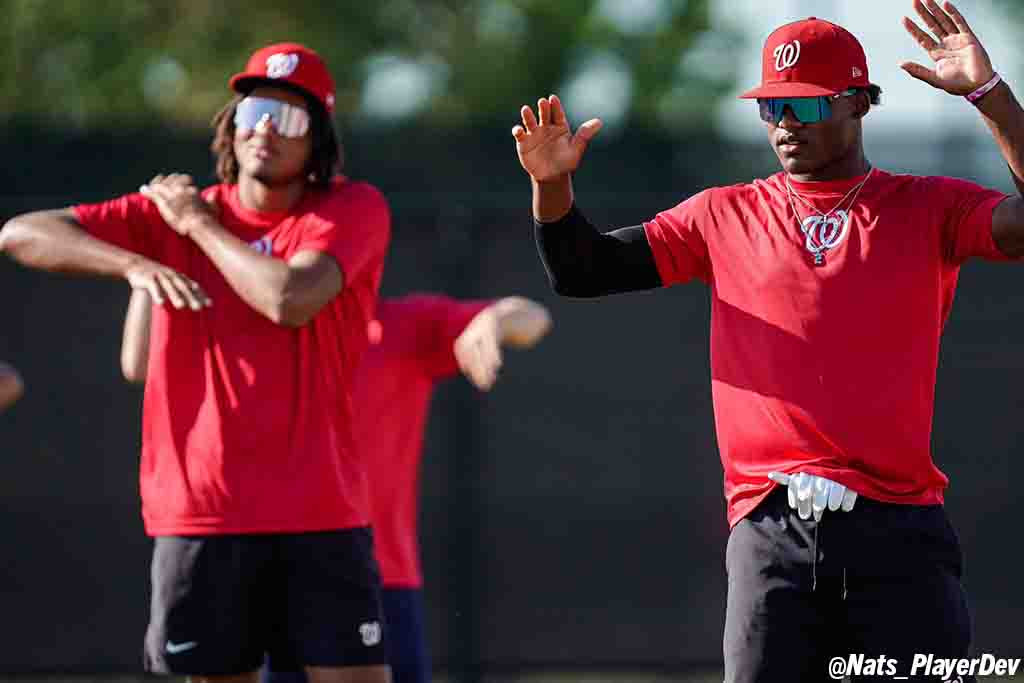 Baseball America unveiled its Top 100 Prospects list for the start of the 2023 season Wednesday, and there's good news: The Nationals not only had four players make the list, they had four players make the top 61.
Outfielder James Wood leads the way at No. 11. Robert Hassell III (57), Elijah Green (58) and Cade Cavalli (61) are all bunched together farther down the list.
That's a nice development for the Nats, and evidence of the influx of talent they've had in what used to be one of baseball's worst farm systems. Three of those four players, of course, weren't even in the organization one year ago at this time. Wood and Hassell came from the Padres in the Juan Soto-Josh Bell blockbuster trade. Green was the No. 5 overall pick in last summer's draft.
And when you add two young players who were highly rated entering the 2022 season but now are full-time major leaguers (CJ Abrams, No. 9; Keibert Ruiz, No. 11), it further underscores just how far the Nationals have come in the last 18 months.
Which isn't to say they're anywhere close to achieving what they ultimately need to achieve.