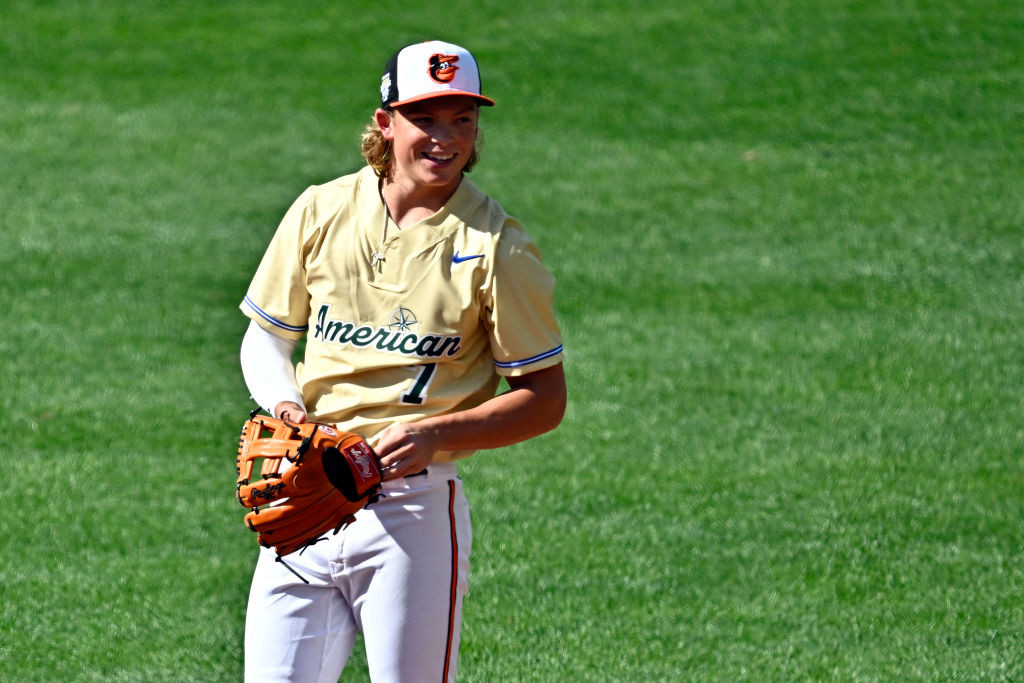 With the release of a new top 10 O's prospects list this week by Baseball America comes confirmation of what we already knew: the O's system remains loaded. They currently hold the title of top farm system in all of baseball.
The new top-100 prospects lists are likely to come out sometime in January and February. But on the latest lists from Baseball America and MLBPipeline.com, the Orioles have six top-100 prospects.
Here is how Baseball America ranked them this week on its new team top 10.
1) Shortstop Jackson Holliday: Did we expect anyone else? The player drafted No. 1 overall by the Orioles on July 17, 2022 has lived up to the hype and then some. He played at four levels last summer – ending the year at Triple-A Norfolk – and hit .323 with a .941 OPS and led all minor league players in runs scored, with 113. He played above-average defense and has 60-grade speed. He was the O's Minor League Player of the Year and Baseball America's National Player of the Year after a season in which he played in the All-Star Futures Game. Speaking of the future, his day in Baltimore could be close. Holliday will celebrate his 20th birthday tomorrow.
2) Catcher Samuel Basallo: He turned 19 in August. He is a super-fast riser that has become the shining star of the O's international program. He rose three levels last year, producing 20 homers and a .953 OPS. He played four games at the end of 2023 at Double-A Bowie, where he will likely start the 2024 season. It could end for him at Triple-A. The tools and production are loud for this guy. While Holliday is the third straight O's farm player to be No. 1 in prospect rankings, Basallo could be the fourth. Yes, impressive by the Orioles.