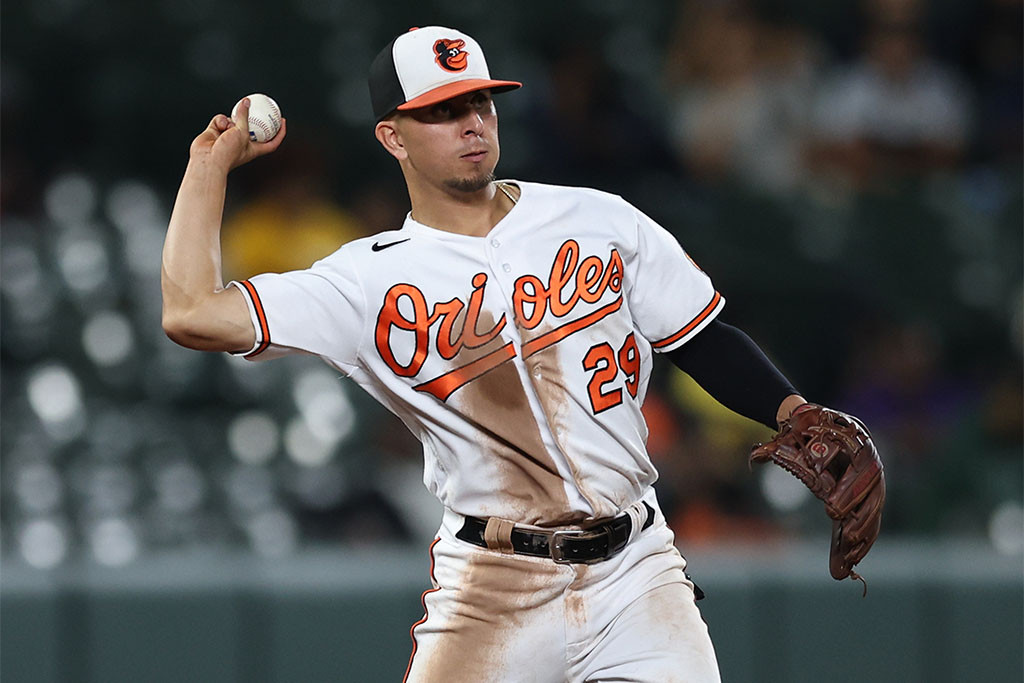 BOSTON – Orioles manager Brandon Hyde posted his first lineup of the 2023 season with Ramón Urías and Adam Frazier in the infield and Gunnar Henderson serving as designated hitter.
Kyle Stowers is the odd man out, beginning the game on the bench while the Red Sox start right-hander Corey Kluber.
Urías is playing third base, Austin Hays is in right field and Anthony Santander is in left – in front of the Green Monster.
Asked in the dugout this morning about starting Urías at third, Hyde said, "Well, I've got Kyle Gibson on the mound and Urías won the Gold Glove at third base last year and Jorge Mateo should have won the Gold Glove at shortstop, so I feel pretty good about the left side of our infield. Obviously, I want Gunnar's bat in the lineup.
"These guys are going to move around quite a bit. When we face (Chris) Sale, it's going to be different, when we face (Tanner) Houck, it's going to be different. So, it's going to be pretty much starting-pitcher-against-us-dependent, with also who we have on the mound. But all these guys are going to play."