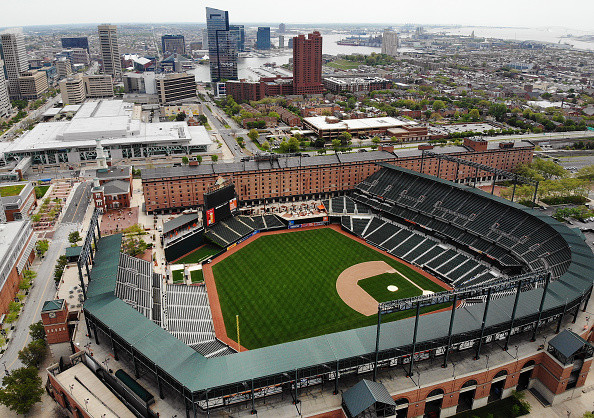 Most of the six new pitchers the Orioles acquired in the recent trades of Trey Mancini to Houston and Jorge López to Minnesota have gotten off to good starts for their new organization.
The Orioles added three top 30 prospects.
For Mancini they got right-hander Seth Johnson from Tampa Bay. He underwent Tommy John surgery on Aug. 3, so the Orioles won't see him for a while, but MLBPipeline.com ranks him as the club's No. 8 prospect. Baseball America has him at No. 10. After Grayson Rodriguez and DL Hall, Johnson is now the Orioles' third highest-rated pitcher.
The O's also added 23-year-old right-hander Chayce McDermott from Houston in that deal. He now ranks as Baltimore's No. 12 prospect, according to MLBPipeline.com, and No. 17 in Baseball America's estimation. In two games with the Orioles' high Single-A Aberdeen team, he has allowed two runs and three hits in five innings, going 0-1 with a 3.60 ERA with one walk to 10 strikeouts.
In the deal with Minnesota, the O's added lefty Cade Povich, also pitching at Aberdeen. In his first start for his new organization, he threw six scoreless innings on one hit last Saturday. MLBPipeline.com ranks Povich as the O's No. 26 prospect, while Baseball America puts him at No. 29.