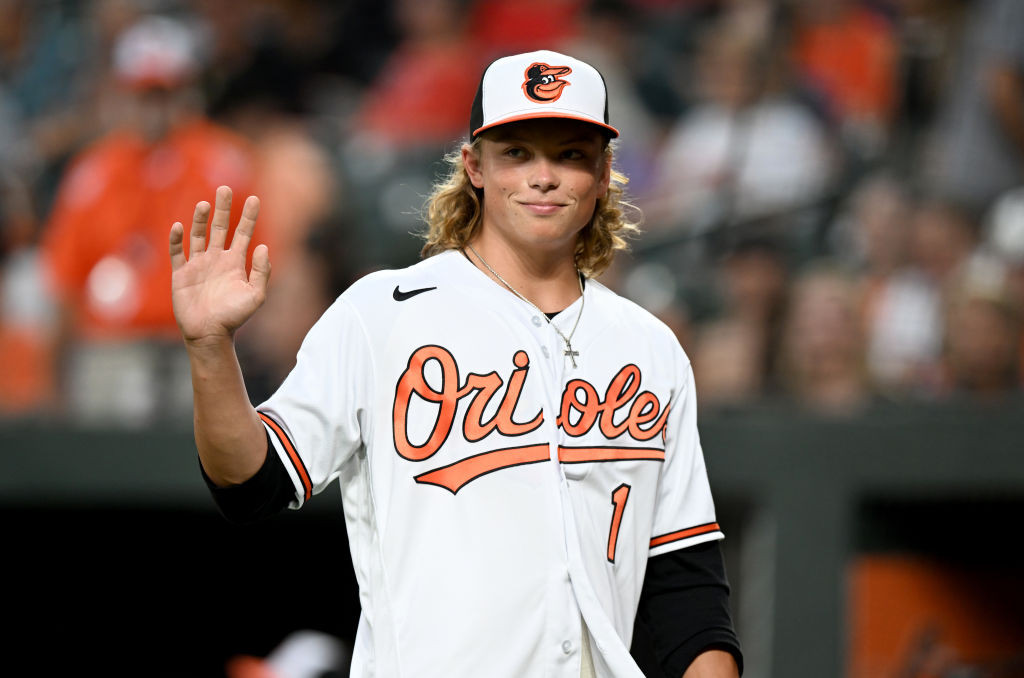 In the 20-round MLB Draft last summer, the Orioles selected 10 position players and 10 pitchers. They signed nine of the position players. And in what was clearly a small sample which should be noted, that group of nine showed some outstanding plate discipline which could bode well for their future MLB chances.
As a group of nine players, the Orioles draft class produced a collective .400 OBP to rank second only to Seattle's draft class. The Mariners also had nine players that produced a collective .405 OBP.
But the Orioles did rank No. 1 in MLB with a draft class walk rate of 17.3 with San Diego (also nine players) second at 16.2.
Among O's minor league players with 50 or more plate appearances last year, no player had a better walk-to-strikeout rate as a hitter than O's No. 1 overall pick Jackson Holliday. He also led the organization with a 27.8 walk rate. He is just 18 years old.
Over 20 games between the Florida Complex League and low-A Delmarva, Holliday walked 25 times with just 12 strikeouts. That is a robust 2.08 walk-to-strikeout ratio, the best on the O's farm. Maxwell Costes, a non-drafted free agent from the University of Maryland was next at 1.50 with Adley Rutschman third at 1.38.