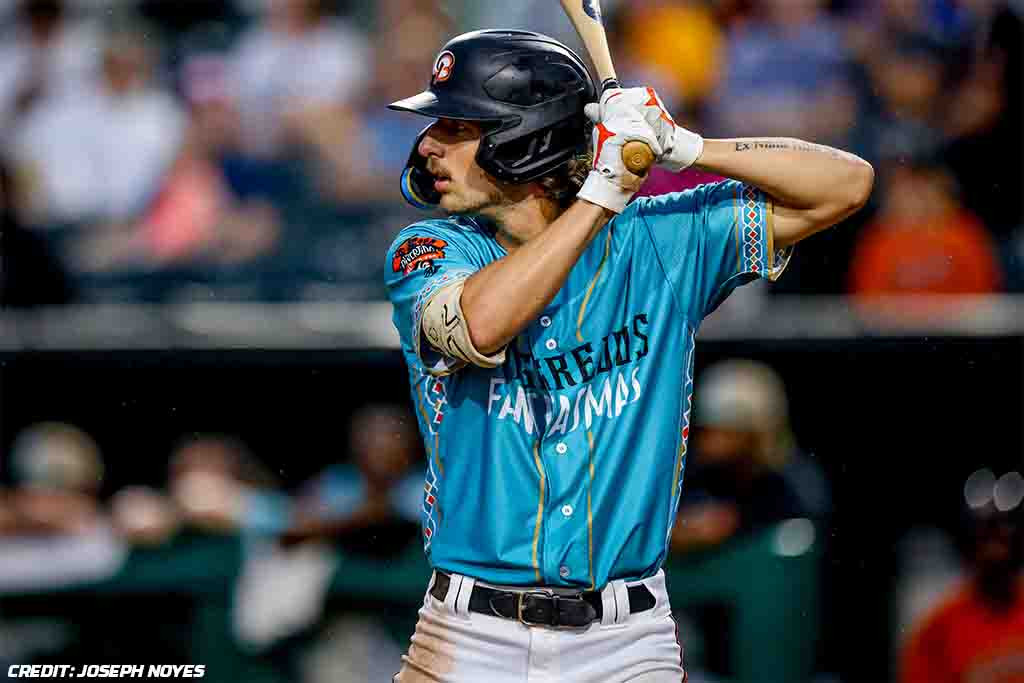 With the promotion Sunday of infielder Max Wagner from High-A Aberdeen to Double-A Bowie, the Orioles now have their first four picks from the 2022 MLB Draft all together at the Double-A level with Jackson Holliday, Dylan Beavers, Wagner and Jud Fabian. 
Holliday was the No. 1 overall pick in that draft with Beavers at No. 33, Wagner No. 42 and Fabian No. 67. The last three are all college draft picks but Holliday, who is baseball's No. 1 prospect, is the 19-year-old phenom having a sensational season. 
Beavers has put up some very solid numbers in his own right and just got to Bowie last week, going 8-for-20 in his first five Double-A games. His bat is hot now, but it wasn't always that way in 2023. He began the year with Aberdeen and after 45 games was batting just .214 with a .664 OPS.  But then in his next 40 games with the IronBirds he had this line - .343/.443/.580/1.023 with 29 walks and 21 extra-base hits.  
Now ranked as the No. 10 O's prospect by MLBPipeline.com and No. 22 by Baseball America, his bat was smoking. He is a player that gets some 60 grades from scouts for his power, running and arm.  
Beavers told me over the weekend in Bowie that when his bat was slow to get going this year, he tried not to overly stress about it and instead draw on experience from college ball at the University of California. There he began his career as a two-way player and later as a power-hitting outfielder was good enough to be the No. 33 overall selection.