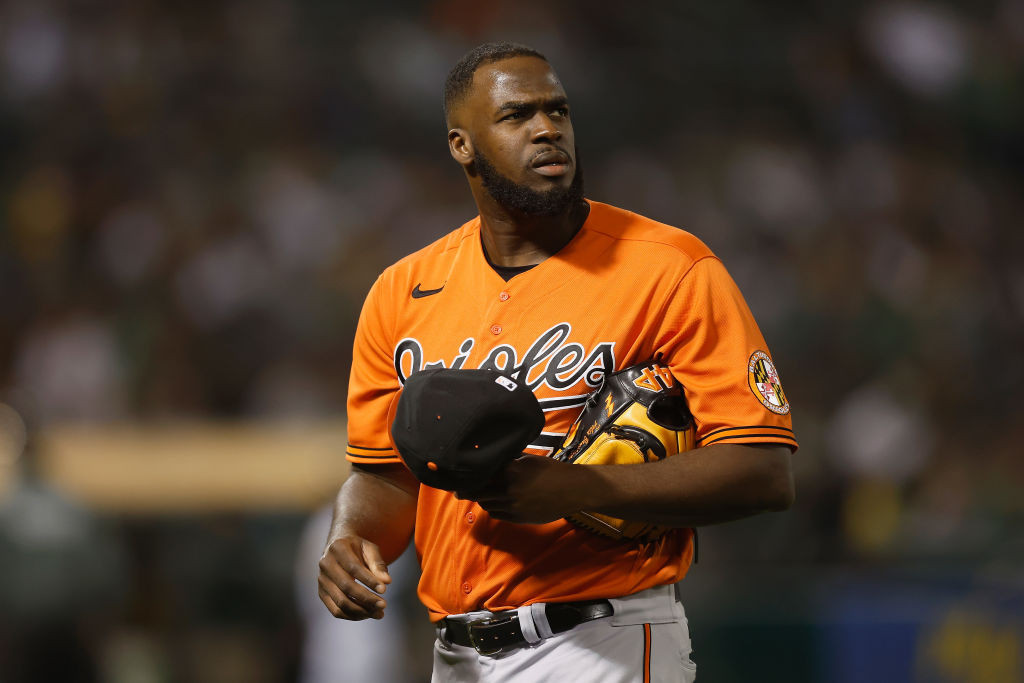 Cole Irvin and Kyle Gibson see nothing wrong with it. Never to be accused of reliever bias in Cy Young Award voting.
Give it to the best pitcher, whatever role he fills. Whether he's on the mound to start the first inning or the ninth.
Orioles closer Félix Bautista is aware of the chatter surrounding his candidacy. Irvin dresses only a few lockers away and gladly will lead the conversation.
"The fact that he's in the discussion just points to how good he is," Irvin said. "It's impressive what he's done this season. I mean, he's averaging nearly two strikeouts an inning, and this is the best of the best in this league. So, for him to be doing that speaks to the quality of pitcher he is, and he's been this season, and he's most certainly deserving to be nominated, or even a candidate for the Cy Young."
Bautista warmed and then sat last night, leaving him at 32 saves, a 1.52 ERA and 0.944 WHIP in 54 games, and 16.5 strikeouts per nine innings. He retired the side in order in the ninth the previous game, only the fourth time he hadn't recorded a strikeout.