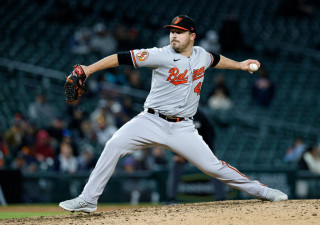 Aaron Hicks is starting in center field this afternoon, as the Orioles try to clinch the series win over the Guardians.
Hicks is batting sixth.
Keegan Akin is the opener, with Austin Voth working in bulk relief. Twenty-three of Akin's 24 career starts came in 2020-21.
Adam Frazier is leading off again today. He's reached base in 20 of 23 games since May 6 and in 24 of 26 starts since April 26.
Ryan McKenna is in left field and batting ninth.