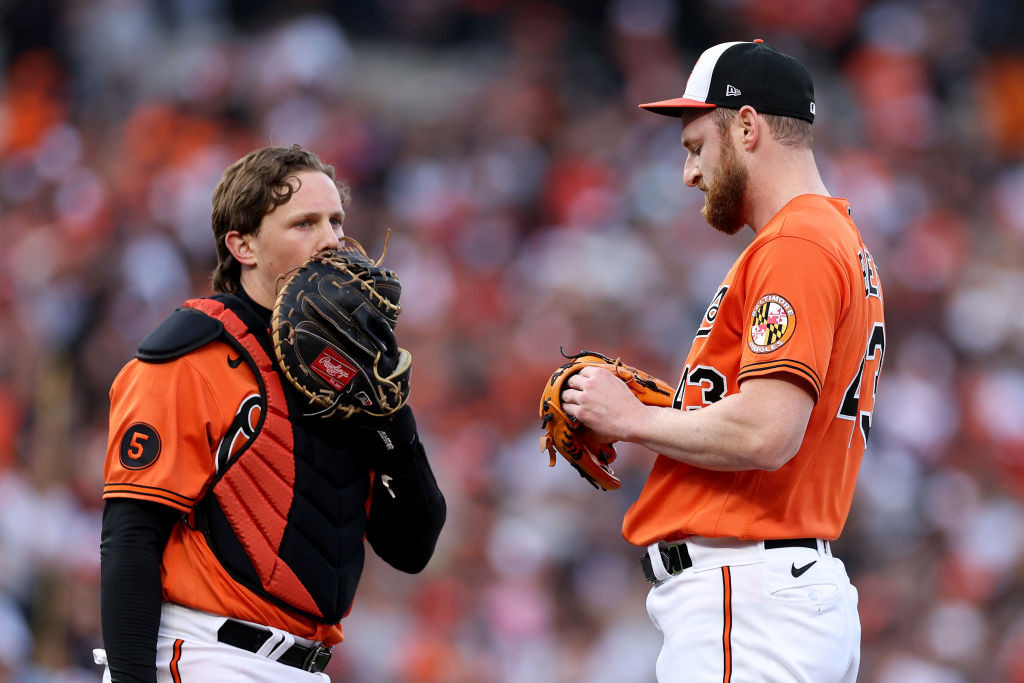 Grayson Rodriguez handed the ball to manager Brandon Hyde, walked to the dugout without raising his head and bolted down the steps. Too brisk a pace for teammates to reach out to him. Nothing they could have done anyway to soothe him.
The rookie was put in a tough spot. He didn't make it through the second inning.
Can the Orioles make it past the Division Series?
They are teetering on the edge after today's 11-8 loss to the Rangers in Game 2, played before an announced sellout crowd of 46,475 at Camden Yards. Aaron Hicks greeted José Leclerc with a three-run homer in the ninth, but the deficit was too large to overcome.
Mitch Garver hit a grand slam off Jacob Webb in the third after Bryan Baker walked the bases loaded. Nine runs on the board. A team in distress.