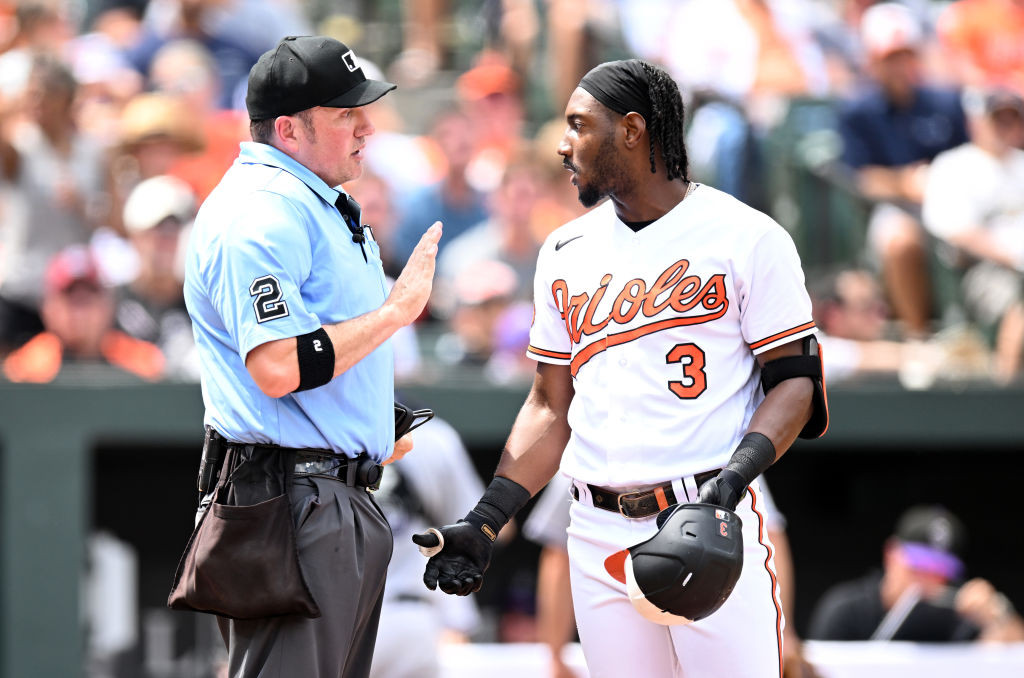 The Orioles have not been swept in their past 81 series dating to last year. But today their bid to record their ninth sweep of 2023 came up short.
The Colorado Rockies pushed an unearned run across the plate in the top of the ninth to beat the Orioles 4-3 in front of 30,773 at Oriole Park.
Baltimore's four-game win streak came to an end, and the Orioles are now 81-49 after their 12th one-run loss in 36 such games.
Righty Yennier Cano, who got a save last night, came on for the ninth today, but this time in a 3-3 tie.
Hunter Goodman's grounder went for an infield single and he reached second on a throwing error charged to shortstop Gunnar Henderson. He moved to third with one out and the infield came in. But on pinch-hitter Elias Díaz's hi-chop grounder to third, there was no play at home. The out produced the go-ahead run and what turned out to be winning run. Cano took the loss.