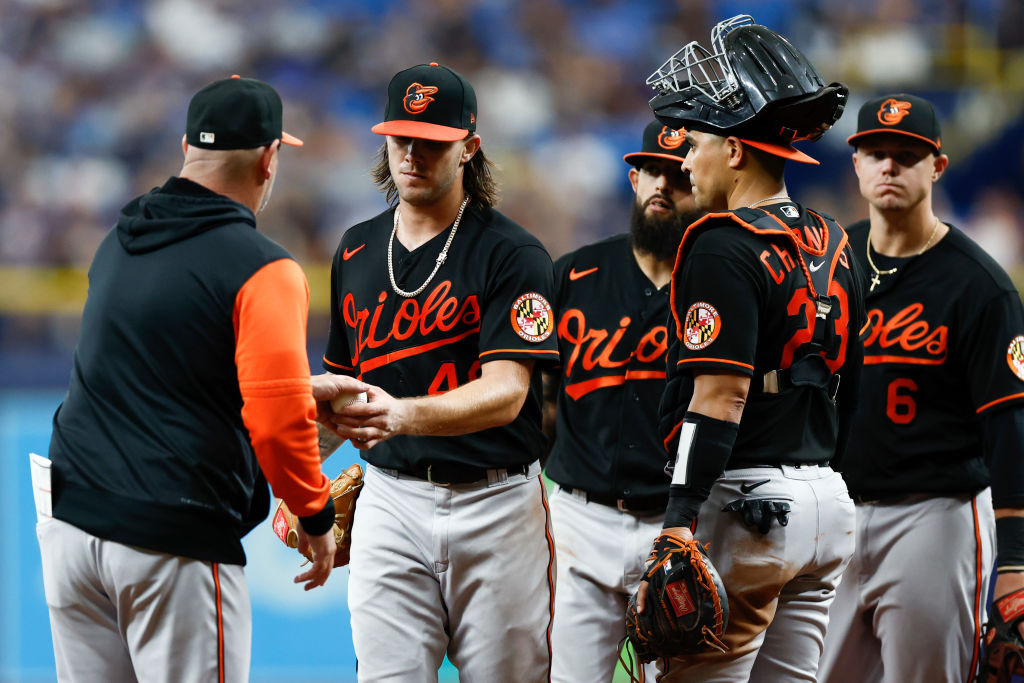 SARASOTA, Fla. – The wave of injury news yesterday that dampened an otherwise energetic atmosphere surrounding the first workout for pitchers and catchers, and a return to spring training normalcy after three years of chaos, didn't carry DL Hall out of the Orioles' opening day plans.
Not in Hall's mind, anyway.
Executive vice president/general manager Mike Elias revealed that Hall began experiencing soreness in his lower right lumbar area about three weeks ago, putting the rookie behind other pitchers in camp. Not as serious as Dillon Tate's strained right flexor/forearm that could cost him the first month of the season. Perhaps not as threatening as Félix Bautista's rehab on his left knee and work to strengthen his right shoulder that might limit his innings to where he can't break camp with the team. But a red flag nonetheless when it's raised above one of the top pitching prospects.
Hall said this morning that he felt "some minor discomfort" in his lower back. "Nothing too crazy."
"Obviously, I'm already on the way back up," he said. "I've already started back throwing and everything. I just shut down for a couple weeks. I'm good to go now."