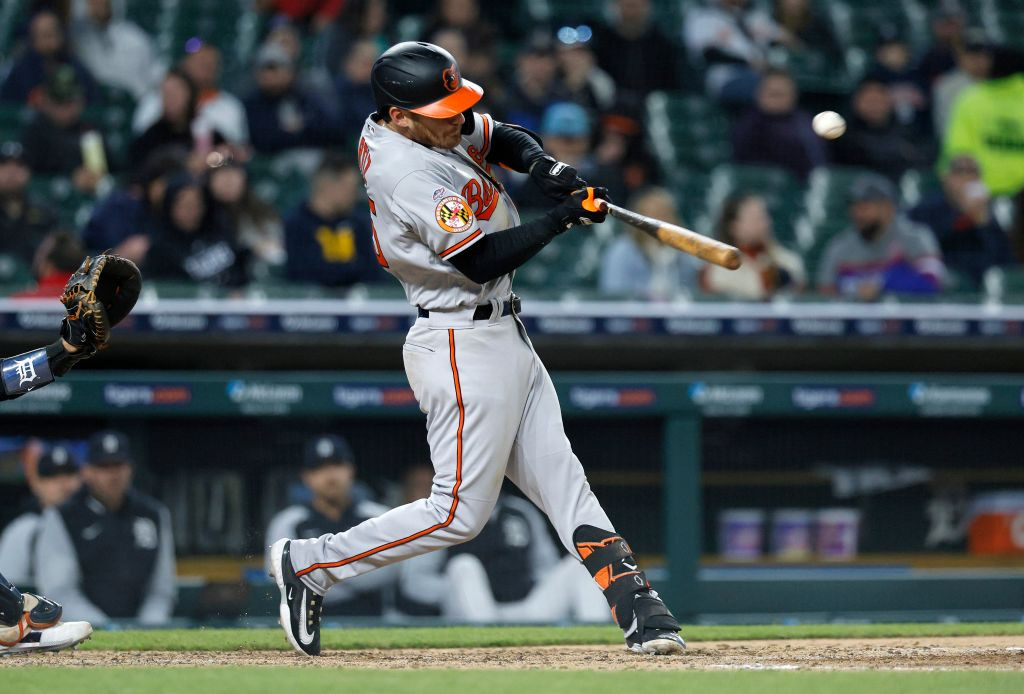 He was a man of just a few words today upon his return to the Orioles. But 24-year-old infielder Joey Ortiz is a top 100 prospect with loud tools, a lively bat and big arm on the left side of the infield, playing mostly at shortstop.
He was with the Orioles the first time from April 27-30 and went 1-for-3 with three RBIs in his MLB debut April 27 at Detroit. He was back with the club from May 14-26 and returned to the active roster today.
"Just happy to be here and be able to contribute. I feel good. Feel like I'm getting back into a rhythm after being out for a little bit. Getting back into the baseball rhythm," said Ortiz.
After he was optioned out in late May, he went through an illness and didn't play for several days on the farm before getting back on the field with Triple-A Norfolk June 8. Since then he is 9-for-25, batting .360 with an OPS of 1.145 for the Tides with two homers and four RBIs, hitting safely in all six games. He homered last night before getting to Baltimore today.
He seems to have knocked off the rust of not playing between May 25 and June 7.