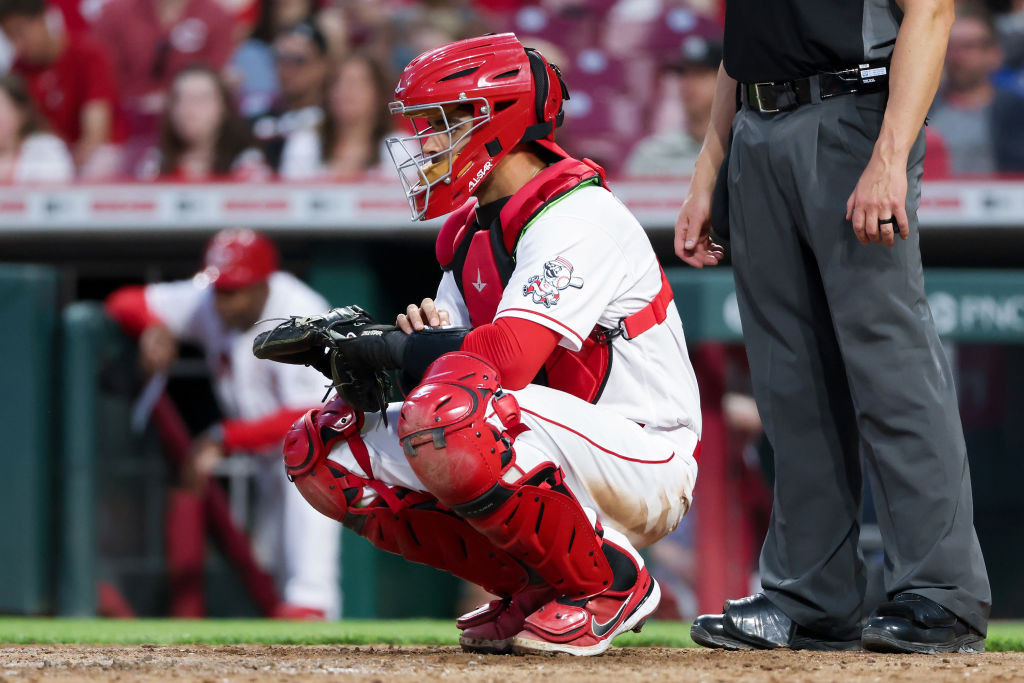 The Orioles are stockpiling catchers in the early days of their offseason.
Two more arrived today, with the Orioles claiming Aramis Garcia and Mark Kolozsvary off waivers from the Reds.
A full 40-man roster required two corresponding moves, and the Orioles designated relievers Louis Head and Beau Sulser for assignment.
Garcia, who turns 30 in January, is a right-handed hitter and second-round pick of the Giants in the 2014 draft out of Florida International University. He appeared in 47 games with the Reds this summer and batted .213/.248/.259 with two doubles, one home run, three walks and 34 strikeouts in 115 plate appearances.
The Reds were Garcia's third major league team. He played in 37 games with the Giants in 2018-19 and 32 with the Athletics in 2021 and is a career .216/.253/.332 hitter with five doubles, 10 home runs, 25 RBIs, 10 walks and 114 strikeouts in 320 plate appearances. He's thrown out 12 of 43 runners attempting to steal.