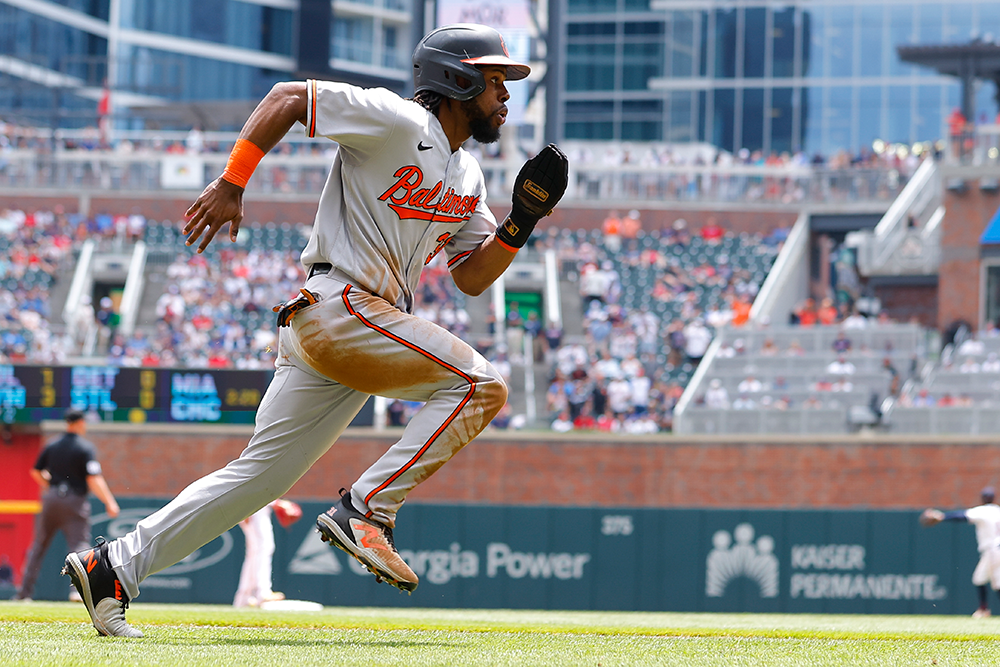 TORONTO – No doubt tonight's Orioles lineup is matchup-based as the club tonight faces Toronto lefty Yusei Kikuchi (5-0, 3.89 ERA) in the opener of a three-game series at Toronto. It starts an important six-game road trip for the Orioles against the Blue Jays and Yankees.
In facing Kikuchi, manager Brandon Hyde had definite reasons for putting Cedric Mullins back atop the order, even with a left-on-left matchup, and for inserting Joey Ortiz at third base.
Ortiz has played 30 big league innings at second base and 18 at shortstop, but none at third, where he will play tonight. He has made eight minor league starts at the hot corner: four in 2021, two in 2022 and two this year with Triple-A Norfolk.
"Well, he got a little bit of time there at Norfolk, played there in college, which is way different then playing there (now)," Hyde said. "I love his defense. I think he can play anywhere on the field, honestly, and he feels comfortable over there. Adding a right-handed bat against Kikuchi. And want (Adam) Frazier in there, and it's kind of where it fit."
The Orioles hit Kikuchi well last year, when he went 2-3 with an 8.10 ERA against them and allowed seven homers in 16 2/3 innings with an OPS against of 1.078. Cedric Mullins went 2-for-7 with a triple against Kikuchi in 2022, and has a batting average of .298 and a .953 OPS versus southpaws this year.