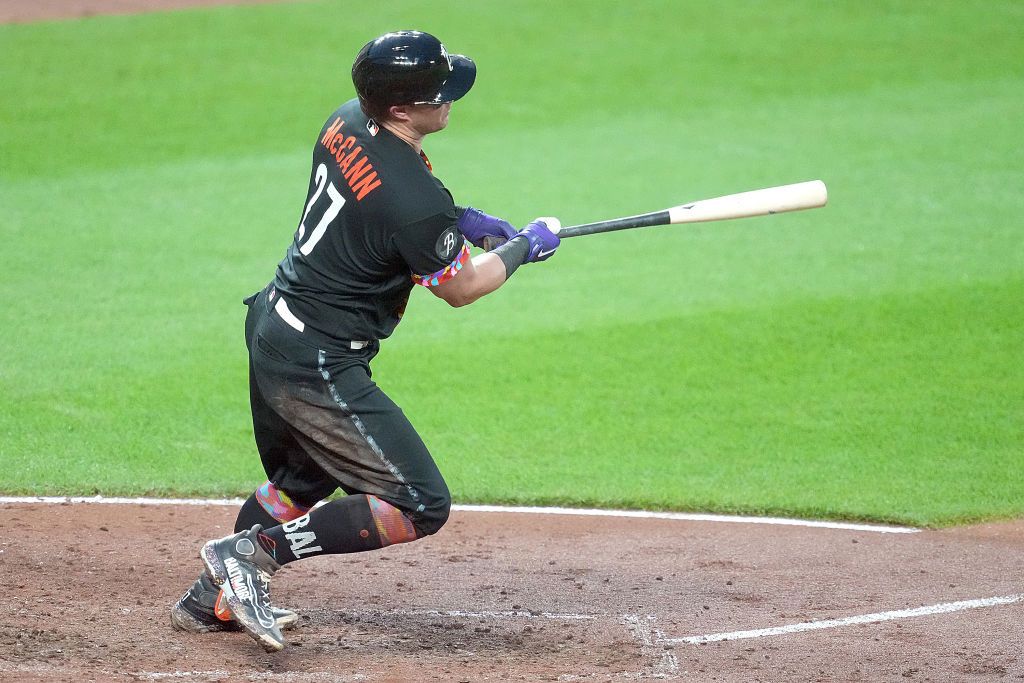 The 1983 Orioles had three future Hall of Famers on their roster but also reserves who stepped up in pressure situations, contributions made from top to bottom that led to the organization's last World Series championship.
This year's club is reliant on 26 players, too early to know who might be ticketed for Cooperstown. And they keep finding new and creative ways to win.
It could be a starter or reliever, a regular or a backup. Many times, it's a group effort.
In his first game against the Mets since they traded him in December, catcher James McCann had a two-run single in the fourth inning, a two-run double in the sixth and an RBI single in the seventh to tie his career high. Rookie Jordan Westburg reached base four times, scoring from first base in the sixth on Ryan O'Hearn's tie-breaking fly ball that fell in right-center field, and hammering a 424-foot, three-run homer in the seventh.
Mike Baumann got a big double play to end the top half of the inning and retired all four batters that he faced.